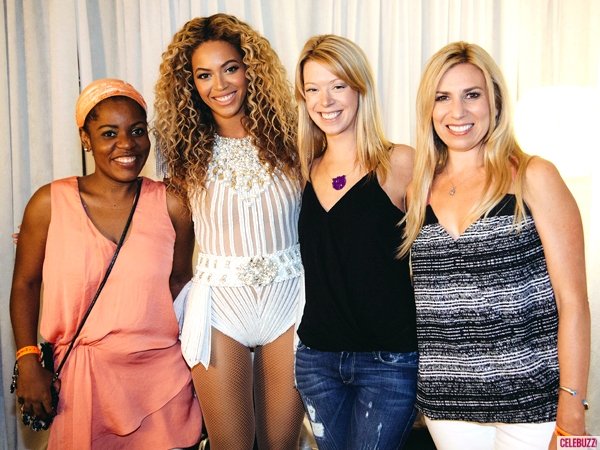 Beyonce with survivors of the Boston bombing: (l-r) Mery Daniel, Adrianne Haslet and Heather Abbott.
The singer took time out of her hectic schedule to pose for photos with survivors of the April Boston Marathon bombing.
Days after putting her star power behind the fight for justice for Trayvon Martin, Beyoncé showed her support for victims of the Boston Marathon bombings.
The superstar invited some of the survivors of the April attack backstage at her concert in Beantown on Tuesday night.