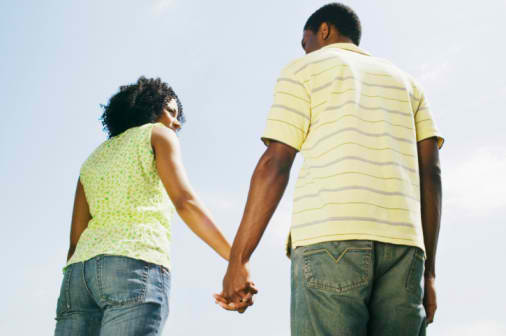 Do not be deceived: "Evil company corrupts good habits."~ 1 Corinthians 15:33
Sometimes we are blinded by love. Don't get me wrong, love is a beautiful thing, but NO relationship is worth your relationship with God. Ask yourself "Does this person lead you closer to Christ or do they stray you away from Christ?"
Too often we get into relationships and marriages thinking we can change the other person. Thinking we can make them the 'Christian' we want them to be. Truth is…All you can do is pray for them, Let God do the changing, and if you guys are meant to be, God will make it happen.
I've been in a few relationships where I completely went against everything I stood for. I was doing things that did not represent God's word or the Christian I claimed to be. I was so caught up in being everything my 'boyfriend' wanted me to be that I totally forgot about what God wanted me to be. (Virtuous, a Proverbs 31 woman, a WIFE!, ) I had a type. I wanted a 'bad boy', but I wanted him to be a Christian. Yes, I was confused. I didn't understand why God would keep bringing all the wrong people into my life. But, I later realized that He gave me freedom of choice to be with whom ever I chose to be with and it was time that I started making better decisions. It was time that I started to respect myself, and it was time that I realized that I was worth more than what I was getting.
Sometime's we have to sit back, analyze our lives, and take accountability for some of our own bad choices. When people show you who they are, believe them! Pray for them and leave them in God's hands. Not everyone, who crosses your path are meant to stay there forever!