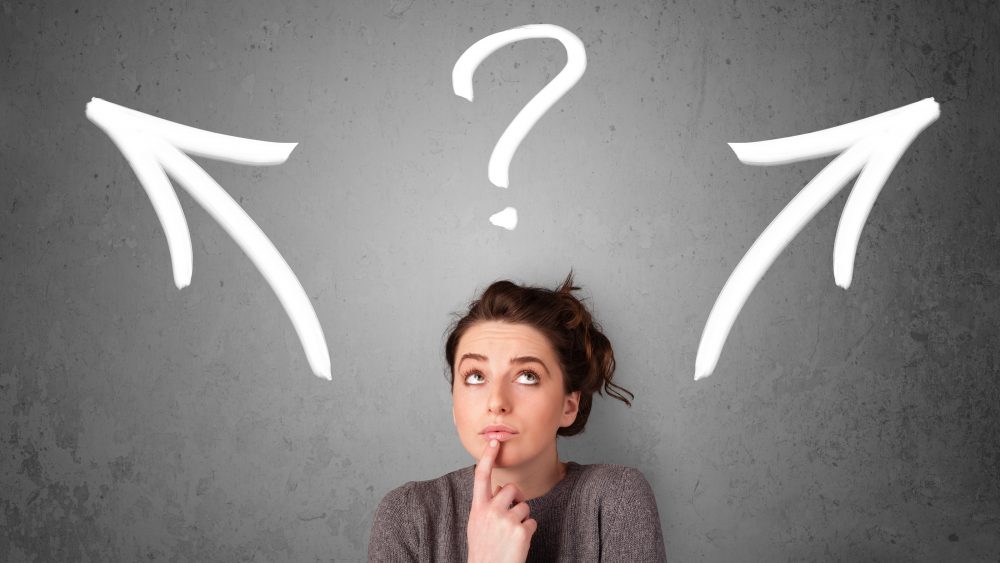 Are you at a really frustrating place in your life? Are you not sure which direction to go in your life?
You want to move forward, but where are you going?
Yesterday you wanted to start a business and today you want to be in a leadership position in the corporate world.
Three months ago you dreamed of building a home for teens and two weeks later you were thinking about starting an accounting firm.
You get the point; you can't decide what to do. You've been going back and forth like this for years. The frustration builds and you don't know what to do with your life.
When you're not doing what God has put in your heart to do, you will always feel a sense of emptiness.
God is not the author of confusion (1 Corinthians 14:33) so whenever there is confusion, it's a sure sign that it's time to pause and get God's input on the situation.
God loves you and His will for your life is always good.
A lack of peace and double-mindedness concerning what to do with your life is a sure indication that you are heading in a wrong direction.
God is always trying to get you on the path He has for you and He is eager to share His plans with you.
For I know the plans that I have for you,' declares the Lord, 'plans for welfare and not for calamity to give you a future and a hope. (Jeremiah 29:11)
God desires for you to seek Him regarding His plan for your life. Staying in the land of confusion eventually leads to doubt. Which also leads to resignation and fear of stepping out and trying something different.
Here are 3 Things To Do When You Are Not Sure Which Direction To Go…
1. Ask for wisdom.
In James 1:5-8 it says that if you need wisdom to ask God for wisdom, but ask in faith, and He'll give you the wisdom you're asking for.
The key word here is to ask in faith. That means when you ask, know that God will give you an answer. When that answer comes, receive it, no second-guessing what you hear.
Ask Him which direction you should go, trust the response that He gives you, and take action right away. You won't regret it.
2. Write it down.

Much of the confusion that you feel regarding what to do with your life can be eliminated by writing down what God tells you to do.
When doubt starts to creep in, refer to what you wrote and get back on God's path for your life.
There's no need to stay unsure about the direction to take in your life. God has a good plan for your life that He wants to share with you.
3. Do something.

Why ask for wisdom if you're not going to take action? James 1:22 instructs us to be a doer, not just a hearer of the word.
You won't have clarity and peace about what to do in your life if you don't act on the direction that He has given to you.
God gives additional direction when you take action.
You're probably thinking, "But what God wants me to do is so ambitious, I don't know which action to take." Go back and read #1.
Latest posts by Rochelle Inglis
(see all)