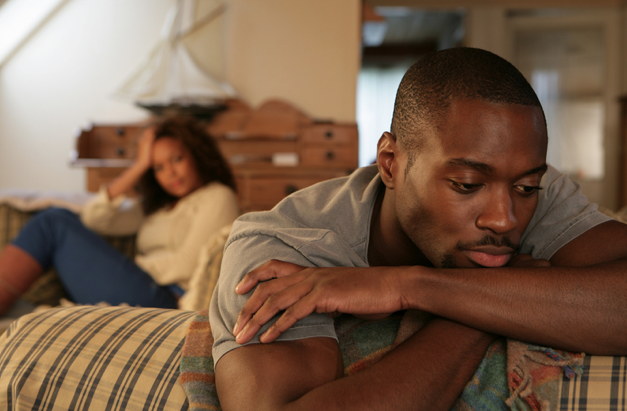 My husband and I married young. It was a long distance relationship and I thought he was a Godly man that served in the youth group.
I was naive and should have taken the signs before as red flags. He was emotionally and verbally abusive to me. I was so blind because I always gave him the benefit of the doubt.
I should've taken the signs as a warning before we got married. There was stress, arguments every week. On the day of my wedding I didn't want to go through with it but he convinced me and when I went to pick up the marriage certificate I had this very scary feeling when he looked at me and even noticed a very evil look in his eyes. I think to this day it was to save face.
Fast forward into our marriage, I found out he lied about getting fired from his jobs, paying bills, ended up opening a secret bank account, forging documents to make it seem like the bank was holding onto our tax refund when he actually transferred it into his secret bank account.
We would get into arguments and he would leave the house and leave me home alone with our new born.
He wouldn't pick up his phone and would have me worried and even slept in the car once. He received strange text messages from women he worked with but still is adamant he has never cheated on me but I don't trust him.
We continued to argue and he would pull a knife from the kitchen and go into the bathroom making it seem like he was going to hurt himself. He talked about how he heard the devil speaking to him and really bizarre stuff.
Fast forward some more and I find out he stole money from his boss right before Christmas while I was pregnant with our second child and the boss was threatening to put him in jail. We were homeless twice and the second time he was ready to just give up on our daughter and I.
Things seemed to be getting better and than he started emotionally and verbally abusing me.
His anger seemed to increase calling me ungodly names, cursing, threatening to commit suicide, threatening to do things to hurt me. He smashed my work phone with a wrench, broke a laptop screen once. It escalated and he threw a big cup of ice water at me and hit me in the face with a towel several times.
This man that I thought was a man of God turned out to be a monster. There were unusual things that would happen. He would do things and say he didn't do it, I found out about more lies. My trust in him was completely shattered.
It wasn't through fasting and prayer and pastorly intervention that he seemed to start showing a conscience. I have felt that my husband has demons, really nasty ones.
Things started getting worse after an argument and he started talking in third person and putting himself down as if another was talking out of him. Is this demon oppression/possession? I feel like people will think I'm crazy but I've seen and heard some crazy stuff.
I don't know if it's a mental illness either. I've tried separation and have been so close to divorcing but for some reason can't bring myself to it. I can't help but feel that my husband needs help I don't know if it's professionally but he needs to be set free from this nasty spirit of anger and rage.
Our family needs him to be a Godly man of God, for the conscience to be shaken and awakened, for any mental illness to be gone.
I have seen improvement in him and just last week he said how he didn't want to miss church. He's talked about wanting to grow closer to God.
We've attended marriage counseling several times and he seems to show some remorse for all he put me through but when that anger comes it's not him.
PLEASE I ask for strong prayer warriors to intercede for me. My family has suffered and been tormented long enough. I have two beautiful children that deserve a Godly happy family. I also pray that the truth will be revealed.

Latest posts by The Praying Woman
(see all)