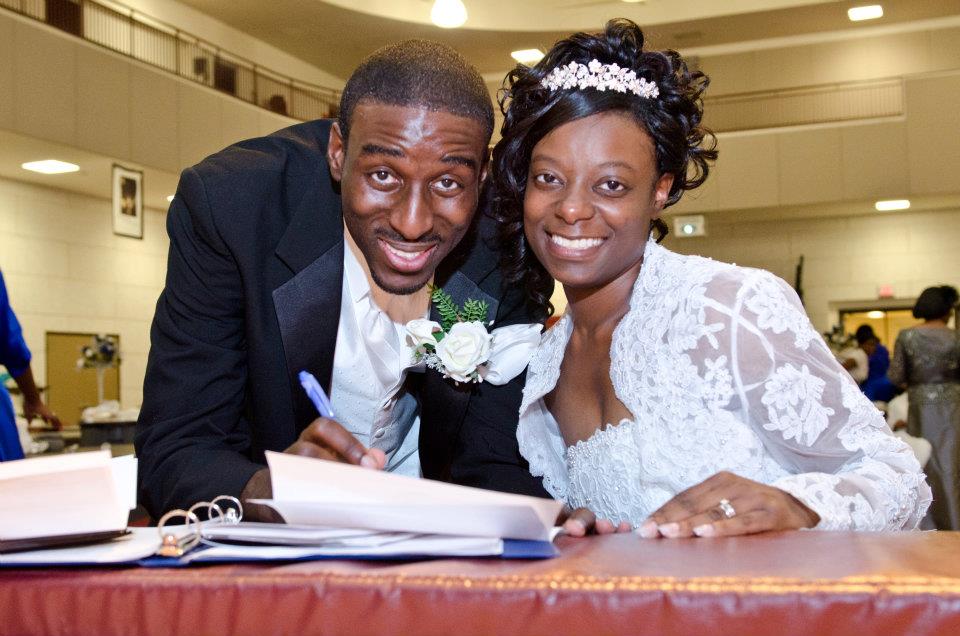 Hi! My name is Saviela Edwards Thorne and I just celebrated 2 beautiful years of marital bliss with my husband, Larry Thorne Jr.
We wed on December 10, 2011 in Summerville, SC. We met at a church youth convention in 2007. We lost contact for a while, but in 2010 we reconnected when I moved to my husband's city of Columbia SC for a new job. We were friends for 6 months and on December 10, 2010 he told me he loved me and wanted to spend the rest of his life with me. We wed exactly a year later. On Jan. 2, 2013. We lost our first child through a miscarriage and I nearly lost my life. I believe this has been our biggest challenge; however, it has taught us how to love each other through the deepest hurts and to come together as one trusting and believing that God is in control. We currently do not have any children, but we know that one day in God's perfect timing He will bless us with children. Until then we are enjoying this time together and spending a lot of our time working together in ministry.
God has blessed us with so many wonderful opportunities since our marriage. On Jan. 10, 2013 our episode of the Newlywed Game Show aired on the Game Show Network. Even though we did not win, we praise God for the chance to be a Christian light on National TV. Our goal in our marriage is to live so God can get the glory out of our lives. We recently taught a workshop on Saved, Single, Dating and Marriage and since have received so many calls, messages on how it has blessed others.
Marriage is one of God's greatest creations because it is a representation of Him and his Church. That's why it is so vital for Christian couples to cherish, appreciate and honor this gift that God has given us. Marriage was designed to be a beautiful example of His perfect love for mankind.
Our advice to saved singles:
1) Realize that your singleness is a gift not a disease.
2) Get to know a person first through friendship and within that friendship God will reveal if this is the person He ordained you to be with!
Get to know us more by checking out our videos on Youtube:
Wedding Proposal:

Wedding Video: http://www.youtube.com/watch?v=9Shud70v1TI&feature=youtu.be
Saved, Single, Dating and Marriage Workshop: http://youtu.be/eepwfgMJqwE
If you would like to be featured on The Praying Woman, email your story to [email protected]