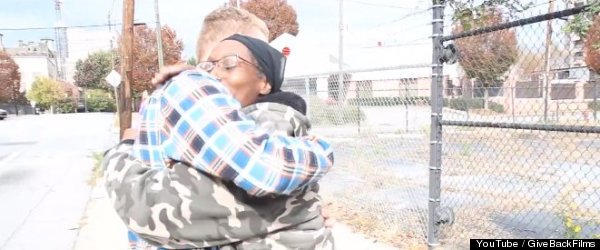 The generous YouTubers from GiveBackFilms are back this week with a new act of kindness.
This time, Josh, Kyle, and Andrew interviewed homeless people in Atlanta, Ga., to "get a better understanding of their life."
The young men found an assortment of people, all with poignant backstories. Some of the anecdotes are difficult to listen to — but watch the whole video. Because in the end, they surprised their interviewees with $200.
The cash may not have been enough to turn lives completely around, but the gratitude was immense nonetheless.
"Take pride in what you've got. If you've got a job or you've got a home, take care of it," one man said. "I don't care if… it's a one-room shack. Be thankful for what you've got."