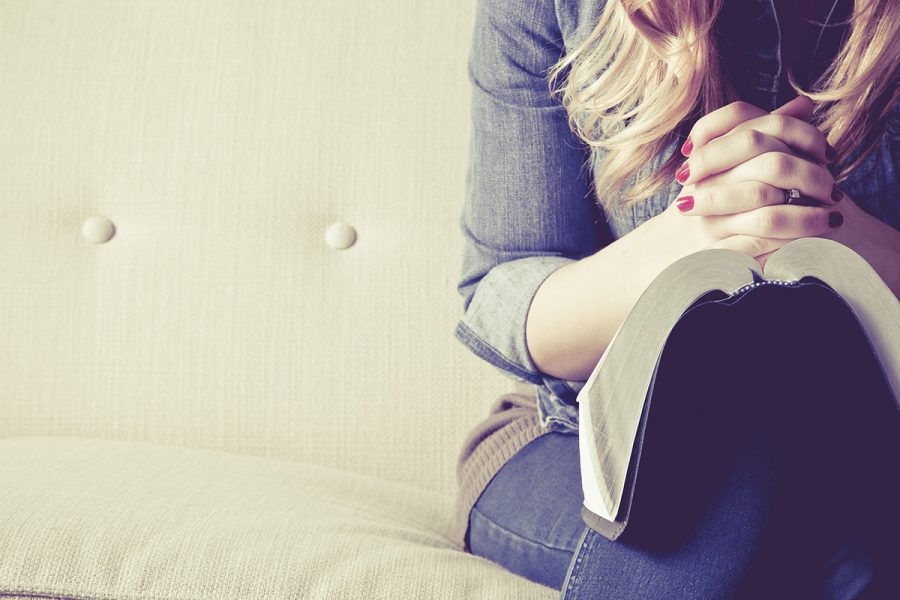 As Christians we often tend to measure the quality of our relationship with God based on how close we feel to Him.
But instead of asking ourselves how close we feel to God, we should be asking ourselves how close we actually are to God.
Here are 4 Encouraging Truths to Remember When God Seems Far Away:
Our feelings are not a reliable measure of how close we are to God.
When I was a baby Christian I was passionate and excited about Jesus. My faith was rooted in how joyful and peaceful I felt after accepting Christ.
I started to believe that those feelings reflected how close or far I were from God, when in fact they were exciting simply because they were new.
As I matured in the Lord, I started to lose the initial excitement I had as a baby Christian. Even though I was now more committed to Christ than ever, I felt further from Him than I had ever felt in my Christian walk.
I thought I did something wrong to displease God when in fact God was working on my heart and teaching me to trust in His Word and not in my emotions.
Now my faith is not rooted in my feelings anymore. My faith is grounded in the truth found in God's Word and all the experiences I had with Him ever since I've become a believer.
Sometimes the silence is God helping us to become more mature spiritually. He is teaching us how to trust in Him and put our faith in Him even if we don't feel the excitement and all the other bubbly feelings we once felt.
Faith in the Lord should be unconditional.
When we commit our life to Christ we first of all make a commitment. It's not a promise to be Christian as long as we feel like it. It's a promise to make Him Lord of our lives and trust in Him regardless of how we feel at the moment.
Not feeling close to God does not necessarily mean that He is far away.
If we are being honest with ourselves about examining our lives and hearts and genuinely striving to please God with everything we have or do, then there is really not much that can stand between us and God.
But if we do discover sin in our lives, we can rest in the assurance that there is grace and forgiveness for us. As soon as we admit our sin to God and genuinely try to do better next time, we are forgiven. There is nothing standing in our way, BUT our emotions.
We can choose to be close to God regardless of how we feel at the moment.
We can commit to spending time daily in Scriptures and prayer no matter how we feel. We can commit to going to church every week and serve God on a regular basis no matter how we feel. We can commit to love God no matter how we feel.
And while doing all those things will probably make us feel joy, peace, and excitement… we shouldn't waver in faith and abandon the commitment to be a follower of Christ if they don't.
After all, God promised to never leave us.

Latest posts by Kristina Piatachenko
(see all)