4. Expect It:
You have to believe in your own mind that you can achieve greatness.
If you believe it, then you will begin to expect it! Your actions will show that you are expecting your dreams to be fulfilled and God will honor that.
In the morning, LORD, you hear my voice; in the morning I lay my requests before you and wait expectantly. Psalm 5:3
So if you are expecting greatness, let your actions show it! Walk with your head up! Speak positive truths, be wise in your decisions and align yourself with those who will support your dreams.
Today could be the first day of the rest of your life! Walk in the greatness that God has planned for you.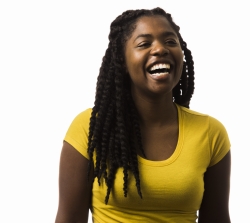 Latest posts by Nina Elaine
(see all)