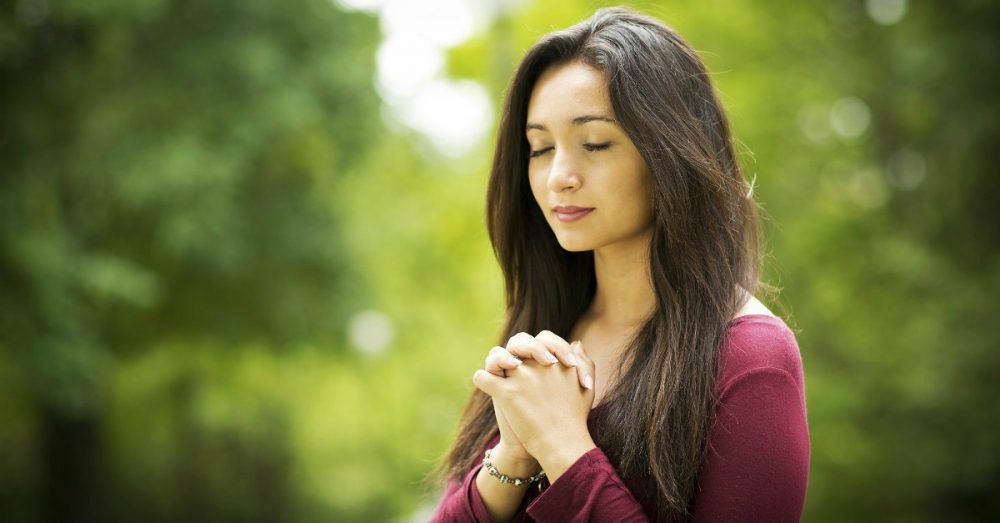 And let us not grow weary of doing good, for in due season we will reap, if we do not give up. – Galatians 6:9
A Bad Temper
Anger is almost always a pride issue when we lose our temper. Righteous indignation is not what I'm talking about here because when we see a child abused, senseless acts of violence, or rioting and looting, getting angry is a natural feeling. What I mean by losing our temper is when someone cuts in front of us in traffic or in line and suddenly we unleash the middle finger or profanity-laced words come flying out of our mouth.
The thing is, you can't ever take words back. It takes 10 times the amount of time to clean up the damage by one single outburst.
James wrote that "the anger of man does not produce the righteousness of God," and so we should "put away all filthiness and rampant wickedness" (James 1:20-21).
A bad temper can destroy your spiritual growth because you're always doing damage control by trying to apologize time and time again.
Failing to Assemble With Other Christians
When you become a Christian, you are called into a relationship with God (1 Corinthians 1:9). But I John 1:3 makes it clear that we enter a fellowship that goes two ways: with God and with other Christians.
The church is pictured as a body in I Corinthians 12, and Paul explains that each part of the body exists to meet the needs of other body parts. In the same way, God intends each of us to meet the needs of other believers, using our strengths to help in their areas of weakness. I Corinthians 12:21 expresses it this way: "The eye cannot say to the hand, I have no need of you." Neither can a Christian claim to be self-sufficient today.
"Not forsaking our own assembling together, as is the habit of some, but encouraging one another; and all the more as you see the day drawing near." – Hebrews 10:25
Absence of Prayer and Bible Reading
One of my old seminary professors wisely said that prayer is the pulse of the believer's spiritual temperature. If there's a slowing or decreasing pulse in prayer, then there is spiritual decay, and the fellowship between them and God is affected.
Add to that a lack of regular Bible reading and you have a recipe for killing your spiritual growth. I have counseled so many people who are struggling with their faith. They begin to doubt their salvation, and then they stop reading the Bible altogether.
It is a self-replicating cycle. They pray less; they read less. The less they pray and read, the more they get into the habit of doing neither. Reading the Bible will lessen your doubts. Not reading the Bible will increase your doubts. The exact same thing goes for prayer.
No Integrity
A woman of integrity does what she does because that is who she is (a woman of integrity). She is the same in public or in private, during times of relative ease or of great pressure. She does not pretend to be something she is not-ever. There is a powerful simplicity to that kind of life and the ministry that springs from it.
Honesty really means being consistent between your word and your actions, your inner and outer selves, and your walk and talk. Honesty knows that truth is God's absolute truth and that it applies to everyone–ourselves included. Honesty avoids exaggeration and embraces simplicity.
It's been said that we may be the only Bible some people ever read. In other words, people around us often judge the truthfulness of Christianity by its affect in our lives. If they see us as hypocrites, they may not go any further in their investigation of the gospel.
Every day we rub shoulders with people who are watching us. Your life will demonstrate to them whether Christianity is true or false. They make value judgements about you by your attitudes and actions.
Selfishness
The Apostle John writes, "if anyone has the world's goods and sees his brother in need, yet closes his heart against him, how does God's love abide in him" (1st John 3:17)?
That's a very good question, isn't it? I relate an experience recently where a pastor I know very well said he had a man who had been financially supporting the church's missions, the church itself, and the pastor, and before he left, he said, "You know, I have given you about $1,500 in help and thought you should…," I don't want to tell you what he said, but the pastor got the message. He had been keeping track, apparently.
His financial support made him feel he had more say in the way things are in the church, so even though he was generous, he did it for selfish reasons; for personal gain, like having more control over the church.
Others give none of their time, talents, and treasures, but when they are in need, they ask, "Where is God? Where are my friends?" I would say, "Where were you (and I) when your neighbor needed your help and you didn't help him?"
I plead guilty too, but today, I'm a little more radical in my giving, because God is a generous God, and I think we should all be more generous too.
Conclusion
Take your spiritual temperature once in a while and ask yourself:
Is my temper ruling me, or am I ruling my temper?
Am I failing to assemble and worship with the saints? Then I may be failing in other areas, too.
Is my prayer life and Bible reading declining? If so, my spiritual growth is, too.
Those are three bad habits that will kill your spiritual growth for sure.