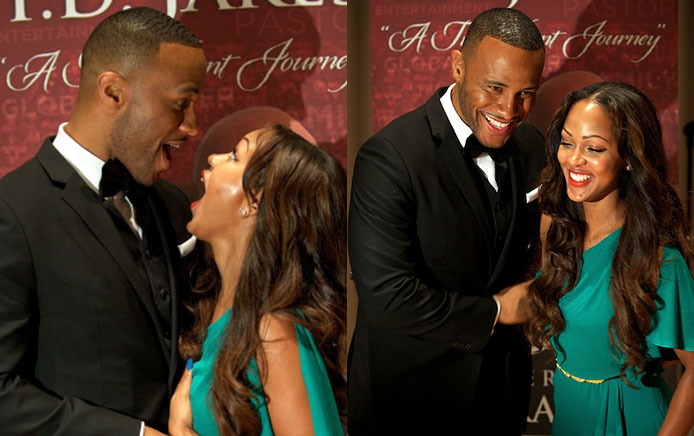 Meagan Good and husband DeVon Franklin know all about waiting for "the one." The couple remained celibate before saying "I do" in 2012. Now they're ready to share their wisdom in a new self-help book called The Wait. The book will be a Christian Relationship Guide tackling the subject of celibacy.
"It's that waiting period where we really get the most anxiety and the most frustration.. It's all about how you handle the waiting period in life, from the relationship wait, to the marriage wait, to the career wait." ( I so agree )
As previously reported, DeVon and Meagan dated for nearly two years and according to the pair, practiced abstinence throughout the courtship. In an interview with Life & Style Magazine, the couple said their faith helped them remain strong, and that the process actually brought them closer together. "The Wait" and is expected to hit bookshelves in the early part of 2014.