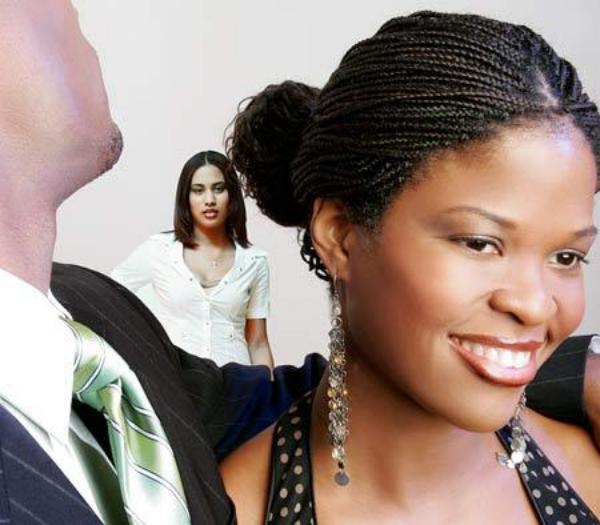 Loyal Reader says:
This guy had always liked me for about 8 or 9 years. When I decided to begin healing and letting go of my past, he popped up. We started dating and I felt so strong for him. But I was scared and didn't want to like him as much. I went back to being guarded. Anyway, I decided to push through. The relationship was rocky because I tried to find every reason to make him into a liar. Well he was going through some serious family issues with three different family members. I tried to be there for him, but because of my fear to trust him, I had already pushed him away and the arguments became greater. I started finding my way to God. Well, he left. I know my faults and not completely putting the blame on myself. We were in social and bike clubs so our time was always devoted to the streets. I got out of my club because of unnecessary drama. He's still in his club, but says he want to get out. Well after he left, he got into another relationship. It hurt like heck!!! But I've healed from that. Well now, after he's "calmed down" he realize he shouldn't have left and wants to come back, but he's in a relationship and I guess don't know how to leave. He's said to several of our mutual friends, including me and my son, that he wants to come back and he still misses me and my son and that he loves me. I never stopped loving him, but I find it hard to believe his words because of his situation. Everything, says to hold on. Don't give up. But he's with someone else, so why should I hold on? Even after he left, he never let go. I tried to fight my love for him because of the hurt. I failed. Lol. I'm working on me amd through my past burdens, but when it comes to him and the path I should follow I question God's signs. I fear getting hurt twice. I can be happy in MY peace, but I don't believe what he saying, especially since he's still with another person. My friend said, maybe he don't know how to leave & because he's with her, doesn't mean "he's WITH her". I want complete joy & peace. As my Pastor say, Shalom. I want to be with him, but it's fear & the fact that he's in a relationship that's keeping me in this struggle. Any insight & prayer would be so grateful.
Thank you…
——————————————————————————————————-
TPW says:
Wow! Where should I start? I guess I'll start with the real problem at hand (your
relationship) Because the past is the past. Can't go back and change that! Although
I will pray for your healing!
Now…as far as this relationship, I can go so many different ways with this. But I
won't! In short, Don't waste your time on this dude. As far as I can see, there is
nothing keeping him from being with you IF he really wanted to be with you. He
probably does miss you, but not enough to leave the relationship he's already in.
What do you mean by "He don't know how to leave"? He knew how to leave you! You
deserve better lovie! I'm praying for your healing and strength to get through this!
God bless you!