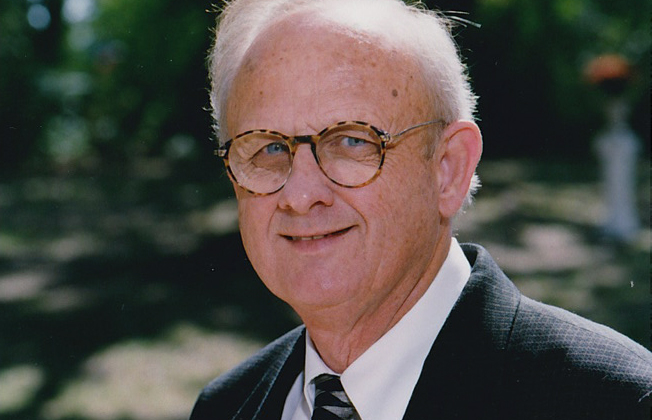 When retired pastor Charles Moore (pictured) set himself on fire on June 23 at a Grand Saline, Texas, step mall parking lot, he was reportedly prayerful that his act of suicide did not go in vain. Moore, who had dedicated his life to fighting against racism, left behind a suicide note that reportedly states he has decided to kill himself because he was haunted by the yester-year lynchings of African Americans and wanted his death to inspire social reform, according to the New York Daily News.
Charles Robert Moore, drove from his home in Allen, to Grand Saline, parked his vehicle in a Dollar General lot in the 500 block of East Garland Street, doused himself in gasoline and committed self-immolation, Police Chief Larry Compton said. The flames were put out by a witness, but the pastor did not survive as a result of his injuries.
The 79-year-old United Methodist clergyman's note, which was left on his vehicle's windshield, reportedly stated:
"Many African-Americans were lynched around here. I have decided to join them by giving my body to be burned," he wrote. "With love in my heart not only for them but also of the perpetrators of such horror
His letter claimed that the community shunned blacks and resorted to violence, including hangings, burnings and decapitations.
"I will soon be 80 years old, and my heart is broken over this," Moore wrote. "America, and Grand Saline … have never really repented for the atrocities of slavery and its aftermath. What my hometown needs to do is open its heart and its doors to black people as a sign of the rejection of past sins."
The letter Moore left also described how the cruel and inhumane racist acts he had witnessed a young child never stopped troubling his soul:
"When I was about 10 years old, some friends and I were walking down the road toward the creek to catch some fish, when a man called 'Uncle Billy' stopped us and called us into his home for a drink of water — but his real purpose was to cheerily tell us about helping to kill 'n–s' and put their heads up on a pole," he wrote. "A section of Grande Saline was (maybe still is) called 'pole town,' where the heads were displayed. It was years later before I knew what the name meant.
Despite all of Moore's selfless acts, he felt self-immolation would be his ultimate contribution to possibly bringing even more attention to racism:
"I have no significant achievements to offer. So I am laying down my life here today, in order to call attention to issues of great human concern."