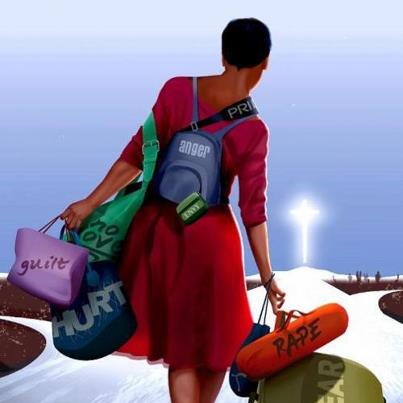 Forgetting those things which are behind and reaching forward to those things which are ahead.~ Philippians 3:13
As this year comes to an end, I often stop and reminisce on all the blessings I've had. Not just this year, but in my lifetime. Sometimes we get so fixed on our current situation that we fail to praise God for all that He has already done.
This year may not have been an easy one for you. You may have lost a lot of things in 2013. But if you'll remain faithful, God will restore everything you've lost.
You may have lost friends, gained friends, or even made your enemies your friends. Thank God for the people He has deliberately placed in your life. Most importantly, thank Him for removing the ones who didn't have your best interest at heart.
Stuck in a dead end relationship? Don't waste another minute on someone who doesn't want the same things you want in a relationship. (Relationship with God, Marriage, Kids) Instead, make room for the right person God has for you.
Disconnect yourself from drama, hate, and the he say/ she say. If they're not a positive force in your life, do yourself a favor and leave them in 2013!