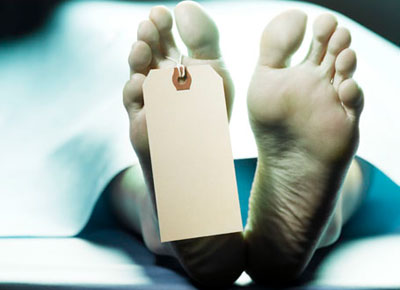 If you've never believed in God before, you should after hearing this man's story!
28 year old Hamdi Hafez al-Nubi, a waiter from Egypt, near Luxor was declared dead after suffering a heart attack at work.
At his funeral, a doctor, discovered he was still warm. After finding he was still warm, the doctor checked his vital signs and discovered he was still breathing. She quickly revived al-Nubdi – along with his mother, who had fainted when she heard her son wasn't dead.
Rather than cancel the funeral, mourners turned the funeral into a party! It's not the first time someone has come "back from the dead" at their own funeral.
Just last month a 95-year-old Chinese woman climbed out of her own coffin SIX days after she was thought to have died following a fall.
Li Xiufeng was found motionless and not breathing in bed by a neighbor two weeks after tripping and suffering a head injury at her home in Beiliu, Guangxi Province.
When the neighbor who found her could not wake her up, they feared the worst and thought the elderly woman had passed away.
This should be a daily reminder of what God can do. It doesn't matter what the doctor report says. It doesn't matter how things may look right now. God says, It's not over until I say it's over!