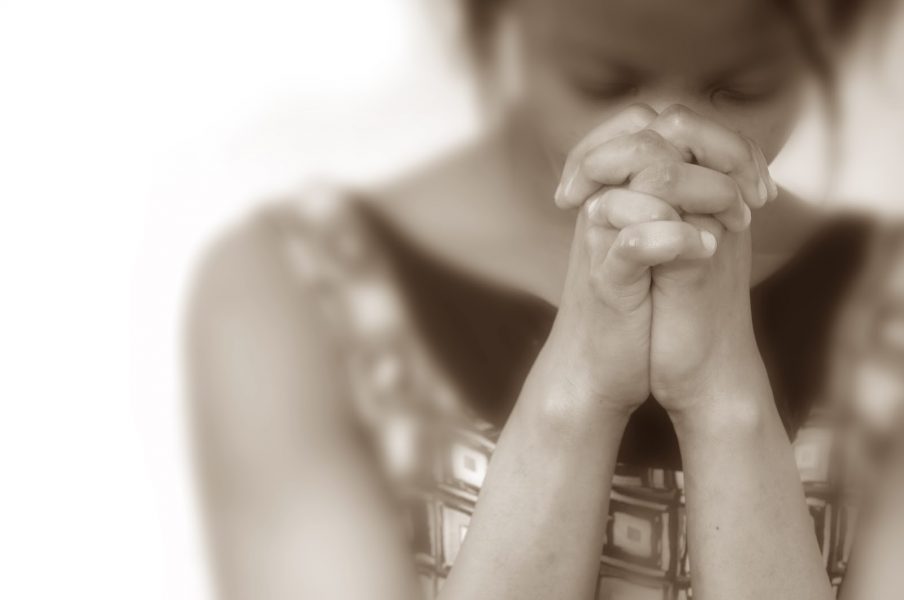 "Draw near to God and He will draw near to you…"  (James 4:8)
Prayer opens the door for God to work. You don't have to pray long, loud, eloquent prayers in a certain place or with a certain posture for it to be effective. Fervent prayer is sincere, heartfelt and focused prayer. When God prompts you to pray a simple one-sentence prayer, like "God, please help that person…" you probably don't realize just how powerful it is.
I can't count the number of emails I receive from people who say they "don't know how to pray ". Some simply have doubts that God even hears their prayers. Others have stated that they don't even know what to pray for.
Whether you're praying for guidance with a big decision or just praying a simple and quick "thank you", God hears you.
Here are 5 Ways To Gain a Powerful Prayer Life:
Pray without Ceasing-
Just because God doesn't answer your prayer when you feel like He should, doesn't mean He's not listening. Continue to pray, continue to trust and continue to have faith that God will never forsake you. He hears you and He will answer you.
Pray without ceasing. (1 Thessalonians 5:17)
Pray for Others-
Praying for others is a privilege. I love praying for others in need.
Did you know that when we pray for others, God remembers those prayers in our time of need?
The Lord restored the fortunes of Job when he prayed for his friends, and the Lord increased all that Job had twofold. (Job 42:10)
Pray Unselfishly-
It's perfectly fine to have goals, dreams, and want to be successful. BUT remember, God uses us to be a blessing to others. If you're praying for a blessing with no intention of being a blessing to anyone else, Maybe that's the reason you're still waiting. 
You ask and do not receive, because you ask with wrong motives, so that you may spend it on your pleasures. (James 4:3)
Pray with a Forgiving Heart-
This one took me a while to get. In the past, I would pray that God would bless me, just so I could smile in my haters' face and make them envy me even more. NEGATIVE! God does not participate in foolery. So if you're praying with hatred in your heart, I strongly suggest you squash it! Don't block your blessings!
Whenever you stand praying, forgive, if you have anything against anyone, so that your Father who is in heaven will also forgive you your transgressions. (Mark 11:25)
Pray God's Will-
God will only do the things which are consistent with His will. He exists to fulfill His purposes, not yours, not mine. Pray for His will in every circumstance. Everything that feels good to us, is not always good for us. This is why it's so important to pray God's will. Because sometimes we pray for things that are not good for us.
This is the confidence which we have before Him, that, if we ask anything according to His will, He hears us. (1 John 5:14)