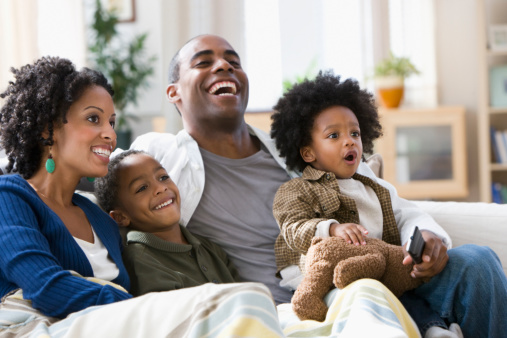 It's Friday Night. The kids are home. Sometimes it's refreshing just to spend a nice quiet night at home with the family instead of heading outdoors for some family fun. I must say, It's a lot cheaper also.
Ok I'll admit this list may be a little biased because some of these are my personal favorites.
Here's 20 Family Movies You Can Never Go Wrong With:
Mrs. Doubtfire (1993)
After a bitter divorce, an actor disguises himself as a female housekeeper to spend time with his children held in custody by his former wife.
An 8-year-old boy who is accidentally left behind while his family flies to France for Christmas must defend his home against idiotic burglars. (103 mins.)
The Lion King

(

1994

)
Tricked into thinking that he caused the death of his own father, a young lion cub flees and abandons his destiny as the future king.
Directors: Roger Allers, Rob Minkoff
The Karate Kid

(

2010

)
Work causes a single mother to move to China with her young son; in his new home, the boy embraces kung fu, taught to him by a master.
Dorothy Gale is swept away to a magical land in a tornado and embarks on a quest to see the Wizard who can help her return home. (102 mins.)
A cowboy doll is profoundly threatened and jealous when a new spaceman figure supplants him as top toy in a boy's room.
Dirictor: John Lasseter
Stars: Tom Hanks, Tim Allen, Don Rickles
A young man is accidentally sent 30 years into the past in a time-traveling DeLorean invented by his friend, Dr. Emmett Brown, and must make sure his high-school-age parents unite in order to save his own existence. (116 mins.)
When a man inadvertantly kills Santa on Christmas Eve, he finds himself magically recruited to take his place. (97 mins.)
Story of a wonderful little girl, who happens to be a genius, and her wonderful teacher vs. the worst parents ever and the worst school principal imaginable. (98 mins.)
The scientist father of a teenage girl and boy accidentally shrinks his and two other neighborhood teens to the size of insects. Now the teens must fight diminutive dangers as the father searches for them. (93 mins.)
With his wife doing a book tour, a father of twelve must handle a new job and his unstable brood. (98 mins.)
Two men get laid off and have to become stay-at-home dads when they can't find jobs. This inspires them to open their own day-care center. (92 mins.)
Doctor Dolittle

(

1998

)
A Doctor finds out that he can understand what animals are saying. And the animals find out that he understands.
Identical twins, separated at birth and each raised by one of their biological parents, discover each other for the first time at summer camp and make a plan to bring their wayward parents back together. (127 mins.)
Happy Feet

(

2006

)
Into the world of the Emperor Penguins, who find their soul mates through song, a penguin is born who cannot sing. But he can tap dance something fierce!
Finding Nemo

(

2003

)
After his son is captured in the Great Barrier Reef and taken to Sydney, a timid clownfish sets out on a journey to bring him home.
The Incredibles

(

2004

)
A family of undercover superheroes, while trying to live the quiet suburban life, are forced into action to save the world.
Stuart Little

(

1999

)
The Little family adopt a charming young mouse named Stuart, but the family cat wants rid of him.
When a street urchin vies for the love of a beautiful princess, he uses a genie's magic power to make himself off as a prince in order to marry her. (90 mins.)
A slobbering St. Bernard becomes the center of attention for a loving family, but its veterinarian secretly wants to kill him. (87 mins.)
So go ahead! Pop in a movie, Pop some popcorn, and make it a blockbuster night!