3. Study the Bible together.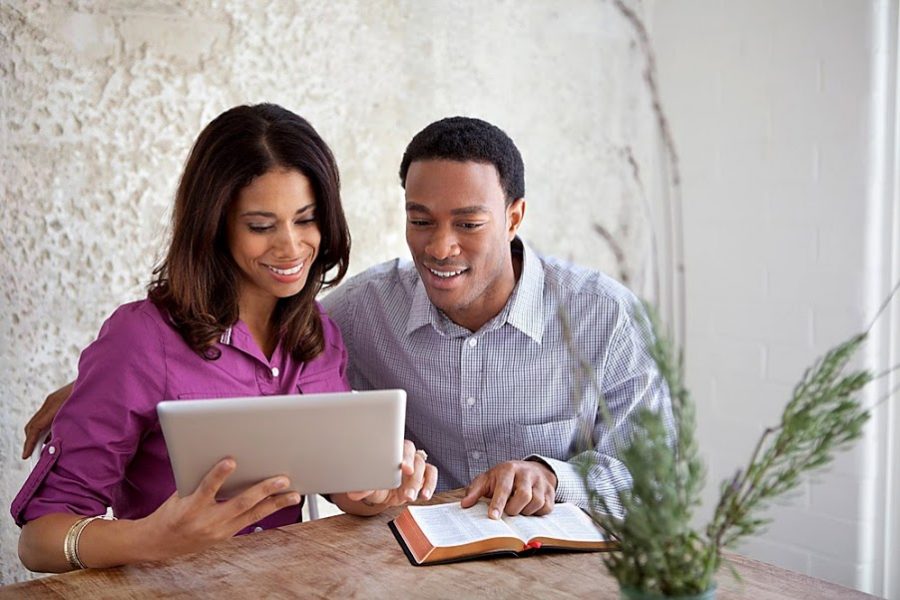 For the word of God is alive and powerful. It is sharper than the sharpest two-edged sword, cutting between soul and spirit, between joint and marrow. It exposes our innermost thoughts and desires." Hebrews 4:12
A couple that learns together, takes the World together. Studying the word of God not only helps you in your own personal relationship with God, but it also gives you and your spouse an opportunity to connect in a new way. This has been a challenge for my wife and I because I work in full time ministry, so due to my vocation, I'm in the Word each week during my own time. But, I have seen the effects of us not reading the bible together. We are not as focused on what's most important as believers, ultimately causing us to get into petty arguments that do matter for eternity. Studying the Word together will transform your marriage because it invites in the Sword of the Spirit to divide up all unnecessary thoughts that can cause division between you and your spouse.