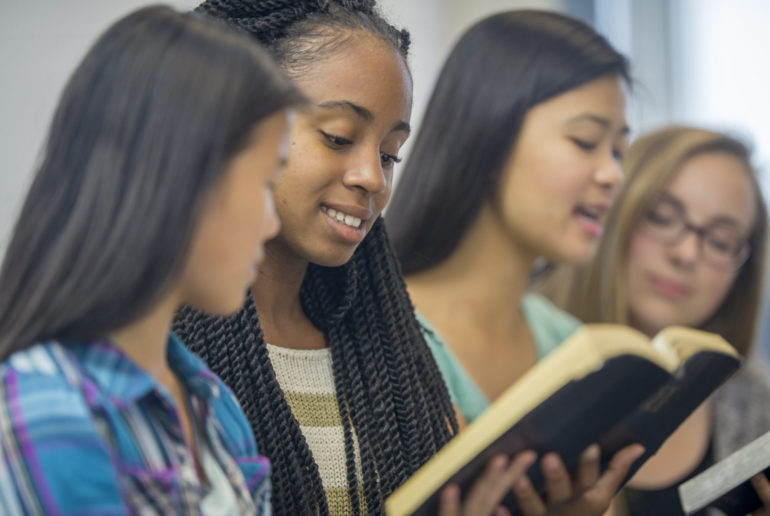 Here are 6 Christian Values to Teach Your Teenagers:
1. Don't look down on yourself
I will give thanks to You, for I am fearfully and wonderfully made; Wonderful are Your works, And my soul knows it very well. – Psalm 139:14
There is no reason for you to compare yourself to others.
Some people are going to be better than you at some things. Everyone has different gifts. That's what makes everyone special and unique.
Never feel less than anyone. Remember you are fearfully and wonderfully made.
2. Age is just a number
Let no one look down on your youthfulness, but rather in speech, conduct, love, faith and purity, show yourself an example of those who believe. – 1 Timothy 4:12
Don't let anyone look down on you because you are young… as 1 Timothy 4:12 said .
Whether you're younger or older. It's never too late or too early for God to use you.
3. Go the extra mile
For just as the body without the spirit is dead, so also faith without works is dead. – James 2:26
If you want to reach your goals, then go the extra mile. Don't just do the bare minimum. Work hard and pray harder.
But, Faith without works is dead. You have to do your part as well.
The Bible says we are to work as if we are working for the Lord, not man. Successful people endure the ups and downs of life just like everyone else does. But they keep trying, they keep working hard.
4. Be Kind
Do not let kindness and truth leave you; Bind them around your neck, Write them on the tablet of your heart. – Proverbs 3:3
What is the best contribution you could ever give this world? Isn't that being a blessing to other people?
Whether we are young or old, we have the ability to bless other people. Whether it's financially or just being a friend indeed.
There are a lot of people out there who are hurt, broken, and depressed. Be the one to help them realize how precious their lives are. Share the goodness of the Lord with them. Be the support system they need. Don't kick others when they are already down.
5. Don't lower your standards to be accepted; be the example
And do not be conformed to this world, but be transformed by the renewing of your mind, so that you may prove what the will of God is, that which is good and acceptable and perfect. – Romans 12:2
You were not born to please man but to please God.
Keep your integrity because the Lord sees all and knows all. Do good and He will reward you for that. Be the change that you want to see.
6. When you don't understand the situation, trust God
Trust in the Lord with all your heart and do not lean on your own understanding. – Proverbs 3:5
Hard times will come and there will be unexpected twists and turns in your life; situations that are just beyond your control.
But you just have to remember His promise to you; that He has a plan for you to prosper and not to harm you and to give you hope and a future (Jeremiah 29:11).
Trust Him because He knows what He is doing and He has an amazing plan for you. Keep your faith in Him because your later will be greater.