1. Holding on to it only hurts you
I had a friend who went through a nasty divorce a few years ago. She had been married for 20+ years to her husband. They were high school sweethearts. You can imagine that all of their friends were mutual friends of them both.
After the divorce, She completely alienated herself from anyone who associated with her husband, this included her closest friends and even some family members.
But why? I guess they were just guilty by association.
Recently, she found it in her heart to forgive her ex-husband for the hurt he caused her. Most importantly, she forgave herself and refused to allow the hurt to ruin any more of her days.
Not only did it feel good to have her loved ones back in her life, but doors started opening for her and opportunities started falling in her lap that didn't exist before.
Sometimes we don't realize that we have the power to block our own blessings with unforgiveness, bitterness, and grudges.
Here are three Reasons to Love Like You've Never Been Hurt…
2. God commands us to
We need to forgive because there are no unforgiving people in the Kingdom of God.
Jesus told us: "For if you forgive others their trespasses, your heavenly Father will also forgive you, but if you do not forgive others their trespasses, neither will your Father forgive your trespasses" (Matthew 6:14-15).
If we are not ready to forgive others, how would we dare to ask God to forgive us?
People who realize their own sin and their own need for forgiveness, should be ready to extend forgiveness to others.
Forgiving others is especially difficult if the other is not asking for forgiveness or even acknowledging he was in the wrong.
Because of the depth of our sin nature, we often are much better in seeing others' sins than our own. We are really good in justifying ourselves.
If others do not see the need to be forgiven, it is good to realize there are probably situations that we do not realize we need forgiveness ourselves.
The Bible calls us to forgive, and there seem to be no exceptions to this command. What does 'forgive' mean?
Forgiveness is a decision of the will to not hold a wrong that somebody did to you against him. It opens the way to restoration of the relationship. It also frees you from bitterness in your own heart that can ruin your life.
But it is important to understand that there are some limitations to what forgiveness means.
3. You Will Never Get Ahead Trying to Get Even
Brethren, I do not regard myself as having laid hold of it yet; but one thing I do: forgetting what lies behind and reaching forward to what lies ahead, I press on toward the goal for the prize of the upward call of God in Christ Jesus. – Philippians 3:13-14
Have you ever noticed how a jeweler shows his best diamonds? He sets them against a black velvet backdrop. The contrast of the jewels against the dark background accentuates their luster.
In the same way, God does His most stunning work where things seem hopeless. Wherever there is pain, suffering and desperation, Jesus is there. There is no better place for the brilliance of Christ to shine.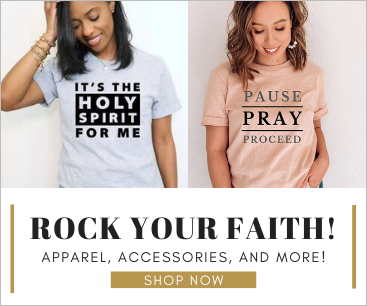 I do not know what is going on in your life as you read this devotional, but I do know this: The pain you feel today is a pain you can heal.
I have never felt the pain of addiction. I've never felt the pain of losing a child and I have never felt the pain of divorce. I can only offer people the advice of God's Word and prayer.
But people who have been through those valleys and felt that pain are more qualified to help heal someone going through the same crisis. What is important to remember; however, is that regardless of the source of your pain, God can heal you.
He heals the brokenhearted
and binds up their wounds. (Psalm 147:3)
It has been said that family provides us with life's greatest joys and at times life's deepest sorrows.
When I think about how hard it is to make the family work, the challenges that come and the complications involved, it is really something else.
Family members know how to tick us off. They can get on our nerves. The people we love the most are the ones who potentially, through offenses, can infect us if we do not react right.
But I have learned that with challenges come opportunity. And family also provides the greatest opportunity for us to learn how to love like we've never been hurt.