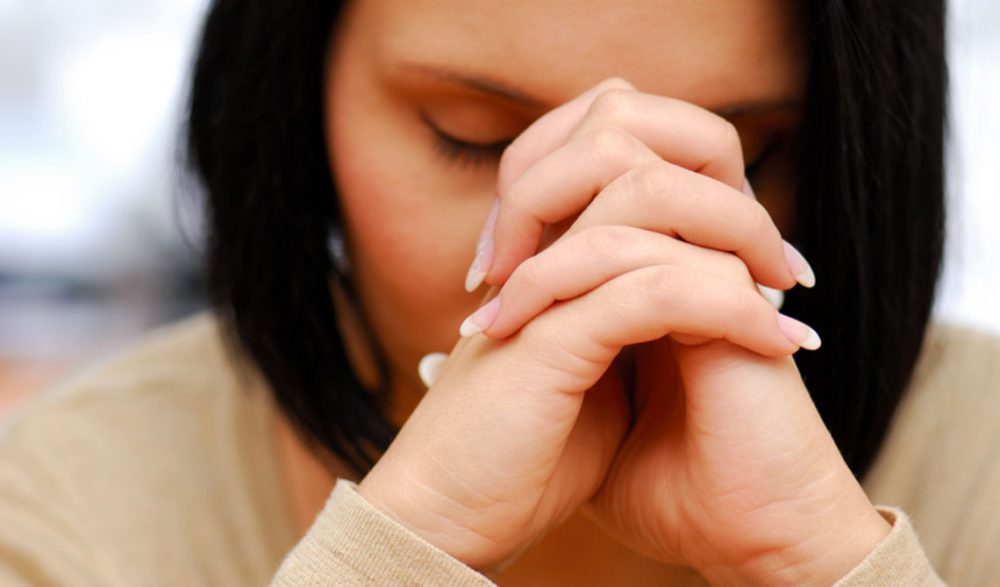 Be honest, do you pray every day?
I used to think prayer was hard. It only counted, I thought, if I spent, oh, a half hour or more on my knees. It had to be focused, orderly and systematic. And, again, the longer the better.
Boy was I wrong! Prayer is simply conversation with God.
It's asking Him to meet your need or someone else's.
Prayer is praising Him and thanking Him.
It's about committing things to Him and consecrating things to Him.
It's repenting our sins for forgiveness.
We need to pray about everything and anything.
When you pray, you are speaking your heart to God and he hears you.
Here are seven simple prayers, with accompanying scripture references, to show that you're in good company in praying each one:
1) Here I am. (Isaiah 6:8)
Abraham, Isaac, Jacob, Moses, Samuel, and Isaiah are all recorded as having prayed the "Here I am" prayer. It works best first thing in the morning, a way of reporting for duty and being "present" to God.
2) You are great. (Psalm 86:10)
A sunrise. Fresh orange juice. A cool breeze. A baby's smile. A shooting star. Any number of things throughout your day may prompt you to say, with David, "You are great and do marvelous deeds; You alone are God."
3) Thank you. (Psalm 138:1)
Certainly at meal times, but even the worst day includes many reasons to tell God, "Thank You! Everything in me says 'Thank You!'"
4) Help. (Psalm 38:22)
Whether your need is big or small, every day presents multiple opportunities to pray this simple prayer: "Make haste to help me, O Lord my salvation."
5) Bless. (Psalm 67:1)
Whether it's just one or two words ("bless him") or more ("May God be gracious to us and bless us and make His face shine on us"), this everyday prayer can be a request to heal, prosper, encourage, strengthen, comfort or deliver someone.
6) Sorry. (Psalm 38:18)
I won't tell you how often every day I pray this prayer. Suffice it to say, I have found out the sooner I express my repentance, the better—often using the words of David, "I confess my iniquity; I am sorry for my sin."
7) I love you. (John 21:17)
One morning at breakfast, Jesus gave Peter three opportunities to express his love for the Lord, until Peter finally said, "Lord, You know everything; You know that I love You."
"I love You" is a great thing to say many times a day to God.
That's it. Just seven simple prayers. Some as few as 14 words. But they work in so many situations throughout any given day that they can make prayer more doable, no matter what your schedule may be.