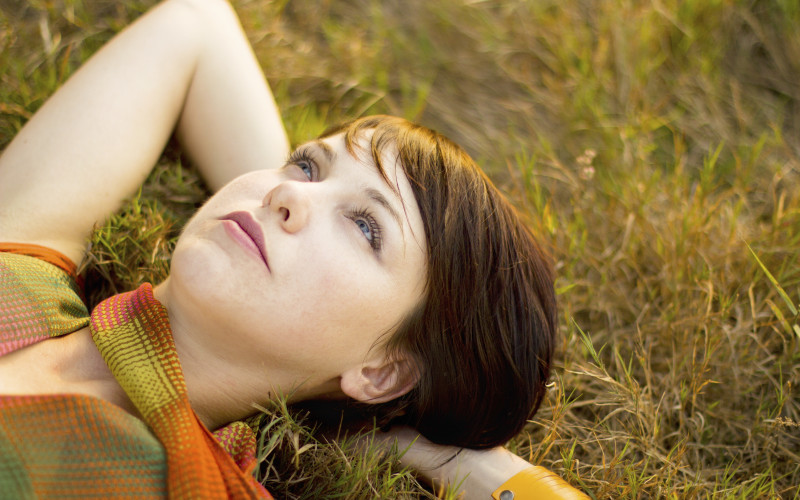 Two years ago I dreamt that there was a big hurricane. Cars were covered in water. I remember looking at the storm through a window with a friend and saying that I needed to go and pick up my daughter.
My friend suggested that I wait, but I said no, and I decided to go look for my baby. As soon as I got outside, to my surprise the weather was completely beautiful, the sun was shining, birds were singing, it looked like paradise.
When I woke up the next day, I told my friend about the dream. She said she interpreted the dream to mean that a storm was coming my way, but that I shouldn't worry because the beautiful aftermath meant I would get through it.
Yes the storm did come in my life with great force, it hit me everywhere it hurt. I was so depressed that I lost over 35 lbs in just a few months.
Two years later now, after rebuilding my relationship with God and growing spiritually. I look back and ask myself, could I have quieted that storm? My answer is yes.
Storms will come, and when a storm comes our way, we must not forget the promises that God made to us.
Here are some tips on how to restore the peace in your storm:
Don't forget the power God has given us-
(Luke 10:19) "I have given you the power to trample on snakes and scorpions and to defeat the power of your enemy Satan. Nothing can harm you."
Wait, did you read that correctly? Yes it said Nothing will harm you. God gave us the power to quiet our storms, He has promised to fight our biggest battles for us, if we humble ourselves and call on Him.
Don't allow the enemy to deceive you–
You see, the enemy is very deceitful and tricky.
Peter also tells us in 1 Peter 5:8 to "Be sober, be vigilant: because your adversary the devil walks about like a roaring lion, seeking whom he may devour."
In the midst of my storm, I allowed envy and anger to distract me. I felt like God was punishing me and that I just needed to accept my punishment. That was the devil deceiving me.
Although it took me some time to wake up, when I finally did, I realized that the power to quiet my storm was in my hands from the authority given to me by God.
I allowed Him to restore my life and heal me. My life is truly a testimony, but it's not about me today.
Don't fuel your storm-
When everything is going wrong, it is very tempting to want to throw in the towel, get angry, question God, envy others or do other things that are not pleasing in God's eyes.
This is exactly what the enemy wants in order to distract you from God's promises.
Don't lose Faith–
Hebrews 11:6 says that without faith, it is impossible to please God. You must have faith in the storm. There is power in the tongue and thoughts.
Do not speak negatively of your situation and expect it to be any different. Speak life and peace into your storm.
Don't let your Praying Knees get weak–
Romans 12:12 "Rejoicing in hope, patient in tribulation, continuing steadfastly in prayer." I am a big prayer advocate.
In fact, I'm grateful that I got to experience that storm because it allowed me to now see the power of prayer. So never stop praying.
Don't stress–
God has a plan for each of us. We are already blessed, but we need to trust in Him.
Jeremiah 17:7-8 reminds us " But blessed is the one who trusts in the lord, whose confidence is in him. They will be like a tree planted by the water that sends out its roots by the stream. It does not fear when heat comes; its leaves are always green. It has no worries in a year of drought and never fails to bear fruit."
Don't give up–
One thing about storms is that they don't last forever. Be encouraged, soon your joy will be restored.

Latest posts by The Praying Woman
(see all)