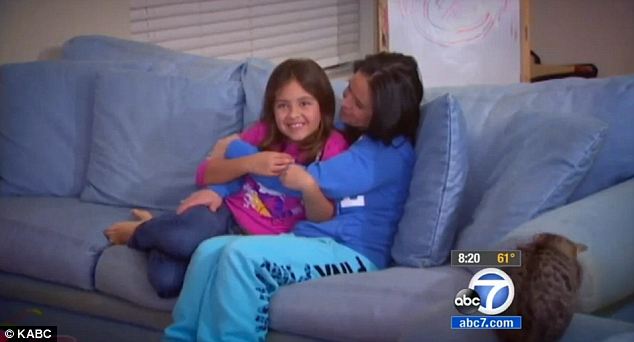 A 7-year-old Portland, Oregon girl saved her mother's life last week with a maneuver she recalled from watching "Mrs. Doubtfire."
Amira Thorton was watching TV when she heard a strange noise coming from the kitchen.
Her mother, Jennifer, was choking on a piece of sausage.
Amira immediately took action, performing the Heimlich maneuver she saw Robin Williams use in the 1993 comedy.
"I picked her up three times," Amira told KABC. "She spit the sausage out."
"It was pretty scary because there was nobody else here, and I couldn't talk, I couldn't, I was just in shock," Jennifer added.
And just as Mrs. Doubtfire saved Pierce Brosnan from choking to death, Amira saved her mom.
She told the TV station that her grandfather had also taught her the technique.