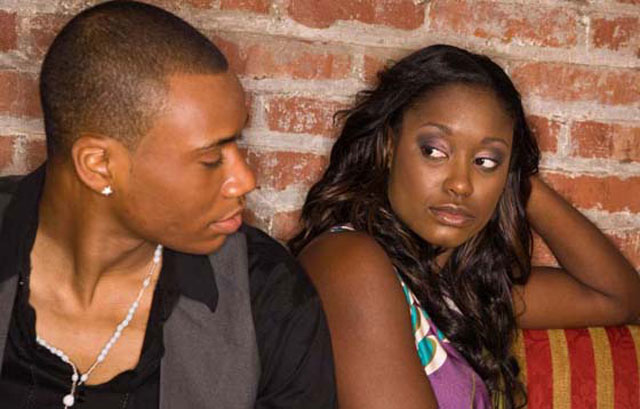 Prayer request:
Through Good and Bad??
I am writing to seek some advice and to ask for your prayers. I am currently 22 years old and I am 8 months pregnant. My husband and I have known each other for 7 years and had been living together for 4 years. We have a 4 year old boy which we both love a lot. Every thing seemed to be going in the right track for us, since we are so young. We had just began building our home and had a lot of plans for our future. About a month ago, he cheated on me with one of his co-workers. He worked out of town and would come and go, but we would see him every 2 days.He claims he did it because he doesn't love me anymore and does not want to be with me anymore. He moved in with her already and has been living with her and her two children. I am so confused and heartbroken. To me it happened all of a sudden, but he says it had been time since he stopped loving me (yet he never told me what he was feeling)..I never saw it coming because he would still tell me he loved me everyday and acted normal. I really don't know what to think. He seems like a totally different man. He claims he is now in love with her and is happy living with her and that it is best if I forget about him because he is never going to come back with me. He says he'll be there for the children, but in regards to me, he's done. Should I really let him go? I'm so devastated because we are expecting a baby girl and he had the guts to leave me in this situation, just because he "was not happy with me anymore"
. I know no one deserves to be in a relationship where they are not happy but this was not the way to have handled this. Personally, I believe she had a lot to do with his way of thinking now. He sees all the bad things about me and not the good. I do admit we were lacking communication and would disrespect each other when we would fight but I have come to question God. I am really hurting and don't know what to do? or what to think about him…even though he has done this to me I still want him in my life because we once were a very happy family. What should I do? Should I just really let him be happy with her, I mean there is nothing else I can do because at this moment he says he is NEVER EVER gonna come back to me! HELPPP!!!
Prayers for this young lady. Any advice for her?