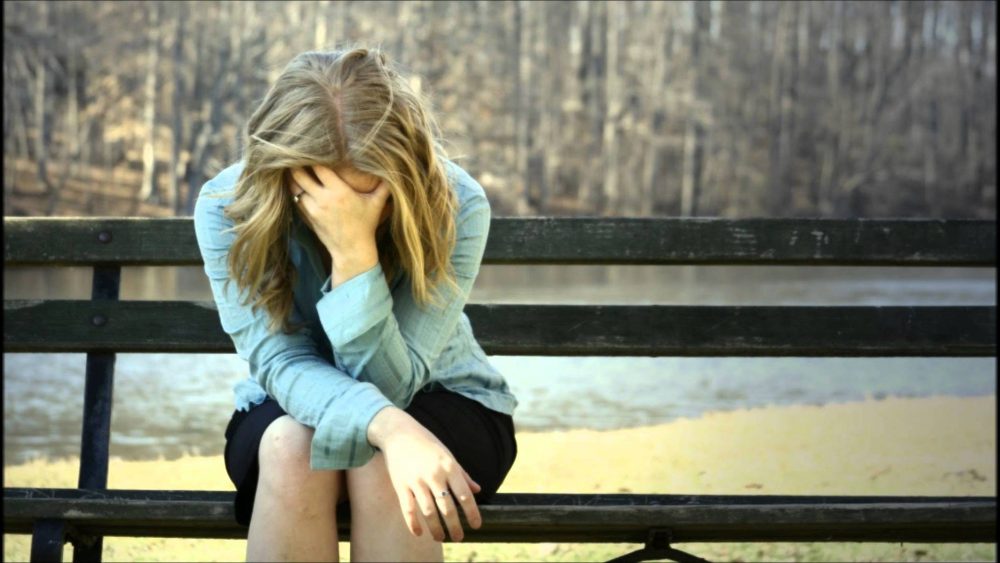 We often hear Christians say things like I have been doing everything right. I have been fasting and praying, giving, loving my neighbor, obeying the Lord, reading Scripture daily, and walking faithfully with the Lord.
What did I do wrong?
Why has God allowed me to go through such hard times?
Does He not care about me? Am I saved?
If we are honest, we have all felt a little something like this.
Here is what I have learned on my walk of faith. Be on guard because when you're asking all these questions and questioning God, Satan will try to attack. He will say "no He doesn't love you. Look at those unbelievers who are not going through adversity, but you say Jesus Christ died for you, and yet you are going through the worst troubles of your life." Don't let the devil give you fear.
When your faith is shattered, the devil is the busiest. Don't let him put you in despair and bitterness towards God. Don't ever forget the other times God has delivered you because he will do it again.
The devil will try to say it was a coincidence, but with God there is no coincidence. Cry out to God. Block Satan off and always remember that we have victory in Christ.
I remember when I said why God, why this, and why that? God told me to wait for his timing. God has delivered me in the past, but when you are going through bad times all you're thinking about is right now.
I've seen God use trials to build me up, answer different prayers, open doors, help others, and I've seen many miracles where I knew it was only God who could have done this.
While I was worrying, the Lord gave me comfort, encouragement, motivation, and He was working behind the scenes.
Always remember that He loves you and He reminds us time after time in His word that He will never forsake us.
Here are Reasons Why God Allows Trials And Tribulations…
1. Trials help our Perseverance.
James 1:12 God blesses those who patiently endure testing and temptation. Afterward they will receive the crown of life that God has promised to those who love him.
Galatians 6:9 Let us not become weary in doing good, for at the proper time we will reap a harvest if we do not give up.
Hebrews 10:35-36 So do not throw away your confidence; it will be richly rewarded. You need to persevere so that when you have done the will of God, you will receive what he has promised.
2. Sometimes we suffer because of our own mistakes.
In my life I've suffered because I followed the wrong voice. I did my will instead of God's will. I can't blame God for my mistakes, but what I can say is God brought me through it and made me stronger and smarter in the process.
Hosea 4:6 my people are destroyed from lack of knowledge. "Because you have rejected knowledge, I also reject you as my priests; because you have ignored the law of your God, I also will ignore your children.
Proverbs 19:2-3 Desire without knowledge is not good– how much more will hasty feet miss the way! A person's own folly leads to their ruin, yet their heart rages against the LORD.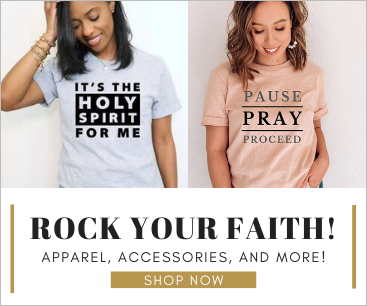 Galatians 6:5 Assume your own responsibility.
3. God could be protecting you from a bigger problem that you don't see coming.
Psalm 121:5-8 The Lord guards you. The Lord is the shade that protects you from the sun. The sun cannot hurt you during the day, and the moon cannot hurt you at night. The Lord will protect you from all dangers; he will guard your life. The Lord will guard you as you come and go, both now and forever.
Psalm 9:7-10 But the Lord rules forever. He sits on his throne to judge, and he will judge the world in fairness; he will decide what is fair for the nations. The Lord defends those who suffer; he defends them in times of trouble. Those who know the Lord trust him, because he will not leave those who come to him.
Psalm 37:5 Commit everything you do to the LORD. Trust him, and he will help you.
4. God is making you more humble.
2 Corinthians 12:7 even though I have received such wonderful revelations from God. So to keep me from becoming proud, I was given a thorn in my flesh, a messenger from Satan to torment me and keep me from becoming proud.
Proverbs 18:12 Before destruction a man's heart is haughty, but humility comes before honor.
1 Peter 5:6-8 Humble yourselves, therefore, under God's mighty hand, that he may lift you up in due time. Cast all your anxiety on him because he cares for you. Be alert and of sober mind. Your enemy the devil prowls around like a roaring lion looking for someone to devour.
5. Your Testimony= God's Glory
The storm will not last forever and trials are an opportunity for a testimony. It gives God so much glory when everyone knows you're going through a tough trial and you stand strong, trusting in the Lord until He delivers you.
You can help someone because you have been in that situation. Throwing around Scriptures will be hard to understand to someone who is hurting, but you can comfort them because you have been through the same thing and through the pain you trusted in God.
2 Corinthians 1:3-4 Blessed be the God and Father of our Lord Jesus Christ, the Father of mercies and God of all comfort; who comforteth us in all our affliction, that we may be able to comfort them that are in any affliction, through the comfort wherewith we ourselves are comforted of God.
Galatians 6:2 Carry each other's burdens, and in this way you will fulfill the law of Christ.
6. So you can become more dependent on the Lord.
2 Corinthians 12:9-10 Each time he said, "My grace is all you need. My power works best in weakness." So now I am glad to boast about my weaknesses, so that the power of Christ can work through me. That's why I take pleasure in my weaknesses, and in the insults, hardships, persecutions, and troubles that I suffer for Christ. For when I am weak, then I am strong.
John 15:5 "Yes, I am the vine; you are the branches. Those who remain in me, and I in them, will produce much fruit. For apart from me you can do nothing.
Proverbs 3:5-6 Trust in the Lord with all your heart And do not lean on your own understanding. In all your ways acknowledge Him, And He will make your paths straight.
7. It helps us grow as believers and become more like Christ.
Romans 8:28-29 We know that in everything God works for the good of those who love him. They are the people he called, because that was his plan. God knew them before he made the world, and he chose them to be like his Son so that Jesus would be the firstborn of many brothers and sisters
Philippians 1:6 And I am certain that God, who began the good work within you, will continue his work until it is finally finished on the day when Christ Jesus returns.
1 Corinthians 11:1 Be imitators of me, as I am of Christ.
8. It teaches us to be more thankful.
1 Thessalonians 5:16-18 Always be joyful. Always keep on praying. No matter what happens, always be thankful, for this is God's will for you who belong to Christ Jesus.
Ephesians 5:20 Giving thanks always and for everything to God the Father in the name of our Lord Jesus Christ.
Colossians 4:2 Devote yourselves to prayer with an alert mind and a thankful heart.
Stop saying I'm going to pray and actually do it. Let this be a start to a new prayer life you never had. Stop thinking you can do things on your own and trust in God.
Tell God I can't do it without you. I need you my Lord. Come to Him with all your heart. God help me, I will not let you go. I will not listen to these lies.
You must stand strong and have faith God can bring you through it even if it seems impossible.
Sometimes we have to admit we just don't know and instead of going crazy and trying to find out why, we must trust in the Lord that He knows best.