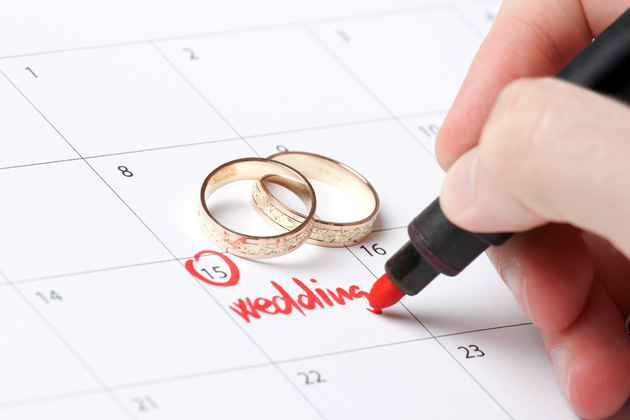 People put an excessive amount of time, energy and money into planning their perfect wedding:
The perfect flowers… the perfect dress… the perfect location… the perfect rings… the perfect hairdo… the perfect honeymoon… Even the perfect people in terms of imagery (looks, size, hair and sadly, even skin tone) in order to capture what they might consider the perfect wedding picture.
Unfortunately, not nearly as much time and effort is put into planning the marriage. This is why many marriages are unhappy and unhealthy — and more than half end in divorce.
Many do indeed get their fairytale wedding, but don't get to live out their fantasy marriage; that takes more than effort – that is, intentional personal growth and diligence in choosing a suitable mate – it takes dedication and commitment!
So before you consider saying "I do", start planning your marriage by making these things a part of your observation and conversation during the courting process rather than getting caught up in the wedding hype and then finding out that your marriage is unsustainable.
Here are 5 Ways To Prepare For Marriage:
Pray together
You are making a lifetime commitment, be sure to pray your way through it!
Seek pre-marital counseling
If you are thinking of getting married be sure to seek pre-marital counseling. Most pastors will require it before performing the ceremony, but don't be afraid to seek counsel from multiple sources.
Consider the big questions
Talk about subjects that you may not want to. Discuss children, sex, and finances. Budgets aren't romantic, but money is important. It can either be a non-issue or the biggest issue. It's important to not leave any stone unturned because once you say "I do" you need to be on the same page!
Don't keep secrets
If there is anything you haven't discussed, now is the time. Certain things are difficult to bring up when dating, but when you are preparing to make a lifetime commitment it is important to know as much as you can about each other.
Plan the wedding together
Wedding planning is fun but stressful. In many ways it is your first project as a married couple. Use that time to learn more about how to please each other and deal with tough situations.
The key is… once the honeymoon is over, DON'T forget the little things. It's easy to get caught up in the grand gestures, so don't forget to do all the little things that show your special someone that you love them. Flowers, cooking dinner, praying together, cards, they are all part of it.