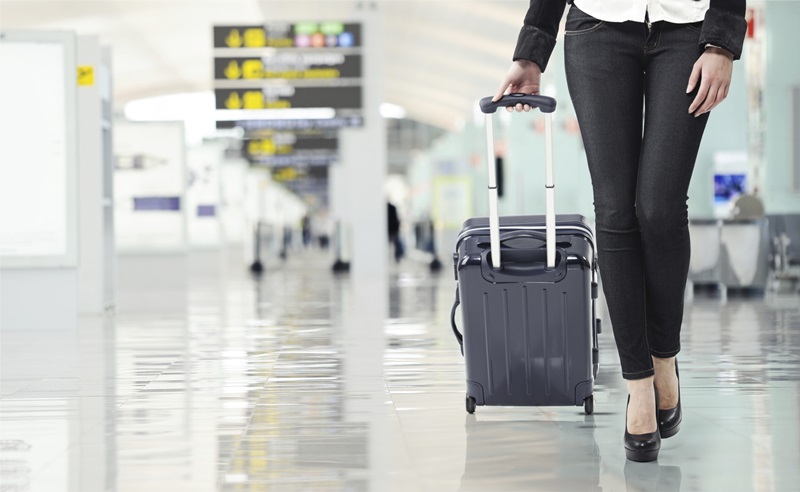 "You are brave." "Did you pray about it?" "You're so little you are gonna get kidnapped." "It's not safe for a woman to travel alone." "You don't have a man to go with you?" "That is gonna be lonely, you should just wait on God to send you a companion to travel with you."
If I had taken even the most well meaning of friends, family and acquaintances' opinions to heart I would have never set foot on my first plane ride. I have never even fathomed flying anywhere alone. I would have never met God on the horizon, or see His handiwork in a double rainbow above storm clouds. But as my sister walked me to my terminal and my stomach did flips when I realized I was doing this…I was going to Jamaica, alone I recited the affirmation that I had been telling myself for weeks before.
"I believe that the same God that protects me on trips to the grocery store, to work and to class is more than able to walk before me onto this plane and into Ocho Rios, Jamaica. I believe that His protection and love is boundless. I believe this trip will draw me closer to Him."
Horror stories dissipated once my back slammed against the seat and we lifted into the air. Somewhere up there I realized that God had to love us without limit to make small paradises right here on this earth.
When we touched down in Ocho Rios, I was like a giddy little kid. I took pictures of everything on the ride from the airport to the hotel. I ran to my room so excited to see what the view was like that I barely heard the front desk attendant as she rattled off the things I needed to know about my stay. Growing up in Jersey, I'd never witnessed anything like the beaches I saw in Jamaica. The sky was so clear at night it was like you could reach up and grab the stars. I rode camels, ate callaloo, rode horses into the sea, climbed a 9,600 ft waterfall and danced on the beach all by myself. I held devotional at sunrise that included writing in my grateful journal on the beach as I watched the ships come in, I ate mangoes off the trees and drank coconut water from its source. If that wasn't enough this single pilgrimage to reconnect with God and put Him first yielded something unexpected. I would have a story of how I met a man. A wonderful man. I traveled hundreds of miles away to meet a man who was only 15 minutes away from my home in New Jersey.
I went to Jamaica looking for solace, looking to know Him a little better, looking for some alone time with the Master, looking to find joy and He blessed me both at home and abroad. My auntie used to say "Stretch out on God." It meant to trust Him wholeheartedly. God's timing is perfect and it yields joys we never thought possible, if only we have the faith to stretch out. Don't allow people's opinions to keep you in a box. The disciples had to leave everything they'd ever known to follow Him, the bibilical patriarchs uprooted whole families to follow the call God placed in their hearts. We cannot be afraid to make our pilgrimage. I am so thankful to have had the opportunity and now I intend to make pilgrimages once a year to meet other people across the globe who love God the way I do and witness His creations. When we no longer have the strength to travel, it will be the experiences we make time for today that we will remember. Don't allow anyone to limit how far you stretch out!