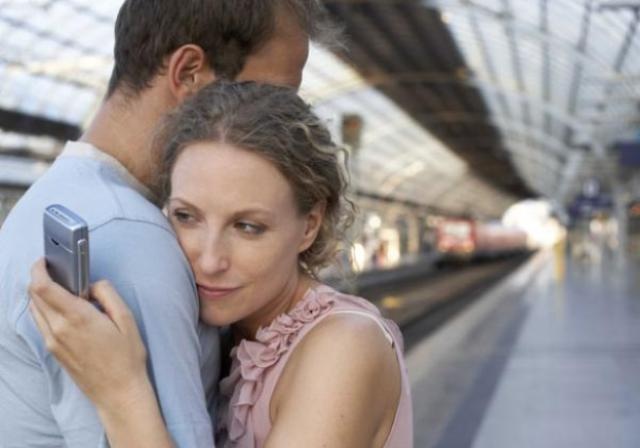 "Dear Praying Women,
I've been thinking and worrying for about six months now. I'm in a relationship. We've been together for 1 year and 7 months.
As far as I'm concerned, I'm happy and content with him. But one day my ex boyfriend texted me.
I replied to him because I know that I'm over him already and we're just friends. But then our texting brought us to meeting each other again and again and we became close to each other like we were before. I know it's wrong. I tried to stop it, but I feel like there's more behind it. Something that pushes me to do it.
I can say that my boyfriend has everything that I want in a guy. He's handsome, he has a career, he's responsible, he loves his parents, he's family oriented, he's protective of me, he trusts me, he's honest, he's loyal. He doesn't go to church because he says he doesn't feel God's presence at church so he chooses to pray every night instead. I too, didn't go to church also for the same reason as him. So at first that was okay with me.
But, these past few months, while getting secretly attached to my ex boyfriend, he always share God's word with me. He's been inviting me to go to Church every Sunday. At first, I just listened to him and did nothing and continued my normal life. But one day, I felt like I needed to be close to God. I bought a book about God (Purpose Driven Life by Rick Warren)and I had my Bible in my room and also a Bible app on my phone. That day I started to read His word and believe in Him more.
The more I became close to God, the more I started getting close to my ex boyfriend too and getting far away from my boyfriend.
I always text my ex boyfriend about what I read, and he's very happy about what I'm doing.
Lately, I feel like God's giving me a sign to focus on Him more. To give up everything that's distracting me from Him.
I told my boyfriend to read "Purpose Driven Life" he said Yes he will read it, but he has yet to start reading it.
There's a part of me that wants to break up with my boyfriend because I feel like we're growing apart, but I'm also thinking that he's a good guy, he doesn't lie to me and he's loyal. But I know in my heart that if I stay with him, I'll be distracted from focusing on God. I love my boyfriend and it's not that easy to leave him.. He's a good guy. I don't know what to do. Pray for me that God shows me what to do. Thanks."

Latest posts by The Praying Woman
(see all)