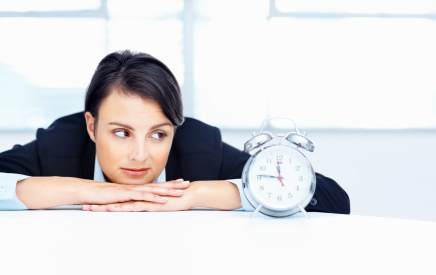 Much of my days have been filled with teaching patience to my 3 year old daughter. How do you teach patience to a toddler? No, seriously, I need to know.
It's hard but as I'm teaching her about patience I just see God in heaven sitting back on His thrown like, umm hmm, isn't that what I told you; to wait on me, to trust me?
I'm always a little convicted because as I'm teaching my baby girl I know this is something I need to work on myself; trusting God enough to wait on Him.
Just the other day I came across Psalm 27:14. It reads:
Wait for the LORD; be strong and take heart and wait for the LORD.
Waiting on God takes a special kind of bravery. It takes strength. It takes heart. Waiting on God is not taking the easy way out. Waiting on God means battling our flesh, the temptations of this world and sin in order to receive God's best.
I'm reminded of the prophet Elijah from the Bible.
God told him to wait on Mount Horeb because the presence of the Lord was about to pass by. Then something interesting happened.
The Lord said, "Go out and stand on the mountain in the presence of the Lord, for the Lord is about to pass by." Then a great and powerful wind tore the mountains apart and shattered the rocks before the Lord, but the Lord was not in the wind. After the wind there was an earthquake, but the Lord was not in the earthquake. After the earthquake came a fire, but the Lord was not in the fire. And after the fire came a gentle whisper. When Elijah heard it, he pulled his cloak over his face and went out and stood at the mouth of the cave. – 1 Kings 19:11-13
The wind, earthquake and fire were probably all very intimidating; but not enough for Elijah to run away. Elijah had God's word and he was not about to forfeit God's best due to fear or anxiety.
He knew His God was greater.
He knew His God was worth the wait.
If you're struggling with waiting on God, you are not alone.
Elijah and I know what it's like. We also know that when we hold on, when we choose to trust God and not what's easy or what we can see, we position ourselves to see Him move in our life.
We position ourselves to see Him face to face. We position ourselves to see God's faithfulness fulfilled before our very eyes.
So let's be strong, let's take heart, and let's wait on God.

Latest posts by Christina Patterson
(see all)