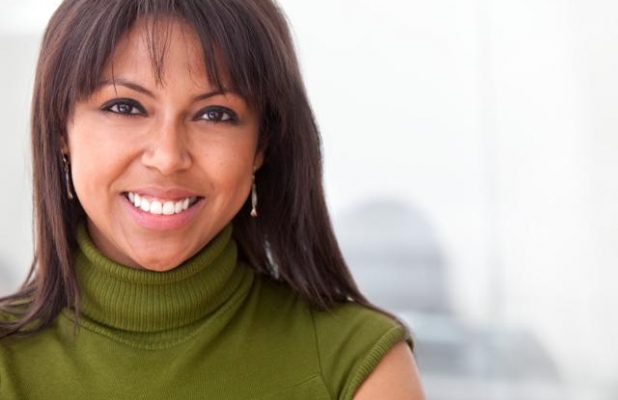 As smartphone users, we have something called apps we can download on our phones to make our lives a little less complicated. We have banking apps, social media apps, bible apps etc.
Ladies, it's time to A.P.P yourself during your season of singleness. By Abstaining from sexual immorality, by Praying and lastly by Preparing yourself to be the wife God is calling you to be.
Abstaining –
I Thessalonians 4:3 states, "For this is the will of God, even your sanctification that ye should abstain from fornication."
Often times we wonder what the will of God is for our lives here is one instance where God plainly tell us. His will is for us to abstain from fornication, sexual immortality, any sexual act that is done against your body, yes that includes masturbation.
Once you are saved, filled with his Holy Spirit, your body becomes a temple where the Holy Spirit dwells. The Lord wants you to keep your temple clean by abstaining from things that will hinder the Spirit of God from working freely in your life.
Light and darkness cannot dwell together so there are times when we have to choose who we will submit to: the Lord or to our flesh.
I had fallen before I met my husband and I honestly believed that I was damaged goods. I was so hurt and destroyed upset with myself to the point where I wanted to end my life because I thought that was the best way out. I disappointed myself and others but most importantly God. But how many of us know God is a deliverer! God forgave me and blessed me with a wonderful husband who adores me. I had to make a decision to either forgive myself and move on or to dwell in pity of my past.
Before we got engaged I dread telling my husband about my past but I knew there was no way I could go further without telling him the truth. I was surprised by his reaction, he said, "Ok that was your past but I am your future." Wow! He didn't think any less of me or anything and I truly praise God for that.
We made a vow to the Lord to abstain from sex before marriage and were able to hold out until our wedding night.
Times got real intense because we placed ourselves in dangerous situations at times, but God blessed us to hold on to our vow to him and boy did he bless!
Praying –
This is a time for you to give yourself to the Lord, take out time from your busy schedule to set aside a dedicated time every day to just pray.
The bible instructs us to "Pray without ceasing" because the devil is looking for an opportunity to steal your hope of one day being married (I Thessalonians 5:17).
He will implant evil thoughts such as, you're too old, ugly or that no one wants you but the truth is, there is someone out there for you if you desire to be married. When you pray, make your request known unto God (Philippians 4:6).
Someone once encouraged me to write out all the attributes I wanted in a husband. Pray over it and place it in a bible and forget about it. Well I did just that and each guy that I met I would take it out and compare them to my list. When I met my now husband, he not only met all the attributes but he exceeded it.
Fasting is another important component of prayer. My husband and I set aside one day a week to fast for our future (before we were even engaged).
Take this time to pray for your future husband to pray that God continues to keep you and to pray that God's will be done and that he opens your eyes to be sensitive to His will for your life. Pray for others especially family and friends and even your enemies when they find their special someone. Most importantly, and don't allow the spirit of jealously and envy to overtake and control you.
The Key is for you not to get bitter but to be a blessing. Rejoice with those who rejoice because your time is coming (Romans 12:15).
Preparing yourself to be a wife –
Ladies Proverbs 18:22 states He who finds a wife finds a good thing and obtains favor from the LORD. I know we hear this all the time and most of the time the one thing that is pointed out is that "He who finds a wife" which means you are not looking for him but he is looking for you and that is very true; however, the part I want to emphasis is he who finds a WIFE not a girlfriend, not a special friend with benefits but a WIFE. Which means you are a wife before you are married. During this season of singleness it is also a season of preparation for the future.
I learned this first hand, you cannot become a wife to someone you don't know yet and there is no amount of teaching, books, seminars etc. that can teach you how to be a wife to your husband. The only way you will learn is through experience and learning him once you're married. However there are some aspects of a wife that are very important to note now.
These are just a few things I have learned during my season of singleness that I wanted to share with you ladies. Just be patient spend this time getting closer to God. He will fill that void in your life with his presence so you will be lacking nothing. Your time is coming but until then A.P.P. yourself.

Latest posts by Saviela E. Thorne
(see all)