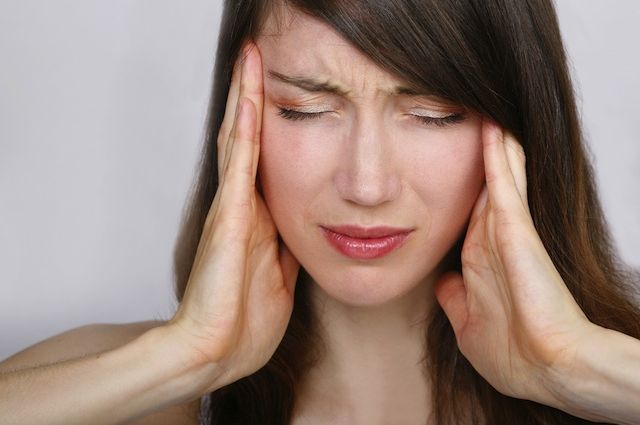 Due to a medical condition, I am in pain almost everyday. Sometimes it's unbearable and other times it's pretty manageable.
The question that plagues my mind at times is why?
Why can't I live a normal life pain free and not have my life interrupted daily by this condition.
What did I do to deserve this?
After a careful observation of my life, to make sure I'm in right standing with God and others, I realize that it's because I decided 15 years ago to give my life to Christ. On that day when I accepted and received His Holy Spirit I said, I surrender my life to you Lord, use me for Your Glory. As Christ gave up His life on Calvary over 2000 years ago, I did the same that night I cried out to Him and received His precious gift of the Holy Spirit.
In the midst of my pain, here are four things I had to realize…
I am not my own
Or do you not know that your body is a temple of the Holy Spirit who is in you, whom you have from God, and that you are not your own? For you have been bought with a price: therefore glorify God in your body. – I Corinthians 6:19-20
The Christian life is a life of sacrifice. With Christ being our example He sacrificed His life at a young age so we could be saved. It's only fitting for us to do the same for Him realizing He gave the ultimate sacrifice for us.
When I pray, I specifically ask the Lord for His will to be done in my life. I am surrendering my will ( my wants, my plans and my desire) for His will for my life. I'm relinquishing my rights for God to have His will and His way in my life.
God's way is not my way
For My thoughts are not your thoughts, Nor are your ways My ways," declares the Lord – Isaiah 55:8
Often times we want to put God in a box, the way we think things should be done but God is letting us know that He doesn't think the way we think. God desires to do exceedingly abundantly above all we can ask or think in our lives. We can't even comprehend the things God has in store for us.
Sometimes when we see things for what they are, we get discouraged. But when we look at it through faith in God's word, we can see things the way God sees it. We may not be able to physically see it but we can spiritually visualize it through faith. I may not be able to see my healing now but I know God said in his word, …"by His stripes I am healed."
Don't try to understand
Trust in the Lord with all your heart and do not lean on your own understanding. In all your ways acknowledge Him, And He will make your paths straight. – Proverbs 3 : 5-6
One of my problems when going through is trying to understand why I am going through. But God reminds me in His word, to trust Him.
Once I realized that it's not my job to understand but to just trust God, things begin to get better. I stopped stressing trying to figure it out and began trusting God to work it out.
Anytime is a good time to rejoice
For I consider that the sufferings of this present time are not worthy to be compared with the glory that is to be revealed to us. – Romans 8:18
Why would someone rejoice while they are going through hard times? Because you are simply going "through" this is not your final destination. You just claimed healing on your body and deliverance from your current circumstances; although you may not see it physically you can see it through faith so now it's time to Praise God!
You may be suffering now but what you are going through now will not compare to what's to come. The best is yet to come! God knows what you are going through and He cares. He just needs you to trust Him and have faith that in His perfect timing He will deliver.
What you are currently going through is not only designed and crafted by God to make you stronger but it's to encourage others that will be blessed through your testimony. That's why it's vital not to give up or to give in but to hold on because someone's future is in your hands

Latest posts by Saviela E. Thorne
(see all)