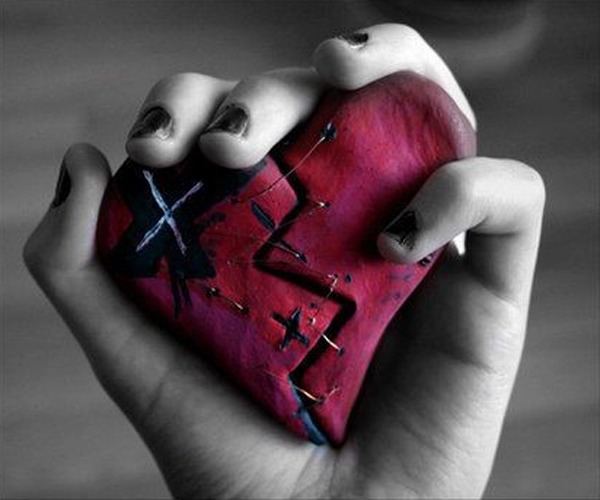 At some point in our lives, we all must suffer heartache. Whether it's the death of a loved one, abandonment from a parent, or the end of a relationship/friendship. Sometimes without realizing, we become hardened by our losses. That's not the way God planned it! Psalm 147:3 says "He heals the brokenhearted And binds up their wounds." Through prayer we are able to ask God for healing. Instead, most of us become angry with God, We turn away from Him, and we began to question " Why me?" "If God really loved me, why would He allow me to feel such pain?" The answer is really simple. Pain + Heartache = Growth! You can't appreciate the good if you don't know what it's like to endure the bad!
Death is inevitable, But it can teach us to cherish our loved ones who are still living because tomorrow is promised to no one.
Your parent(s) may have abandoned you as a child. Don't let that stop you from loving them. Instead, make a promise to yourself that you're going to be the best parent any child could ever have. Learn from your parents mistakes.
If you're suffering heartache from a failed relationship, Don't allow it to cause you to give up on love. Give it to God and He'll give you the one that is truly meant for you. The wrong one may have broken your heart, But you can best believe God will send the right one to repair it!
Lord, Let my heart not be hardened by heartbreak. Teach me how to love again and understand that everything happens for a reason. Teach me to love those who are hardest to love and teach me how to love even those who do not love me. In Jesus name I pray. Amen.