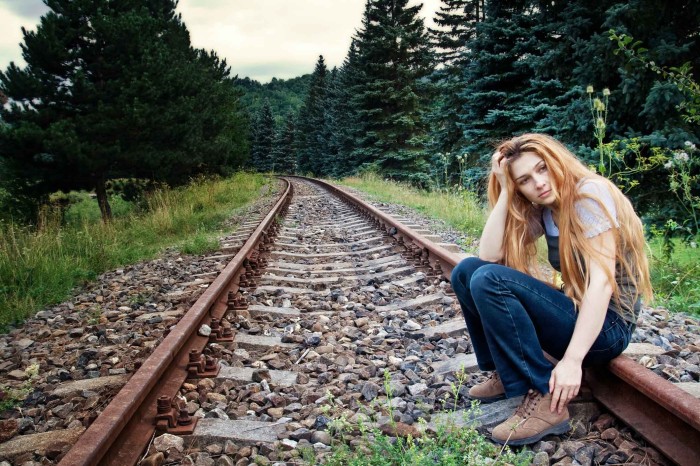 A suicidal person may not ask for help, but that doesn't mean that help isn't wanted. Most people who commit suicide don't want to die—they just want to stop hurting. Suicide prevention starts with recognizing the warning signs and taking them seriously. If you think a friend or family member is considering suicide, you might be afraid to bring up the subject. But talking openly about suicidal thoughts and feelings can save a life.
Understanding and preventing suicide
Suicide is a desperate attempt to escape suffering that has become unbearable. Blinded by feelings of self-loathing, hopelessness, and isolation, a suicidal person can't see any way of finding relief except through death. But despite their desire for the pain to stop, most suicidal people are deeply conflicted about ending their own lives. They wish there was an alternative to committing suicide, but they just can't see one.
Warning signs of suicide
Most suicidal individuals give warning signs or signals of their intentions. The best way to prevent suicide is to recognize these warning signs and know how to respond if you spot them. If you believe that a friend or family member is suicidal, you can play a role in suicide prevention by pointing out the alternatives, showing that you care, and getting a doctor or psychologist involved.
Major warning signs for suicide include talking about killing or harming oneself, talking or writing a lot about death or dying, and seeking out things that could be used in a suicide attempt, such as weapons and drugs. These signals are even more dangerous if the person has a mood disorder such as depression or bipolar disorder, suffers from alcohol dependence, has previously attempted suicide, or has a family history of suicide.
Suicide prevention tip #1: Speak up if you're worried
If you spot the warning signs of suicide in someone you care about, you may wonder if it's a good idea to say anything. What if you're wrong? What if the person gets angry? In such situations, it's natural to feel uncomfortable or afraid. But anyone who talks about suicide or shows other warning signs needs immediate help—the sooner the better.
Suicide prevention tip #2: Respond quickly in a crisis
If a friend or family member tells you that he or she is thinking about death or suicide, it's important to evaluate the immediate danger the person is in. Those at the highest risk for committing suicide in the near future have a specific suicide PLAN, the MEANS to carry out the plan, a TIME SET for doing it, and an INTENTION to do it.
Suicide prevention tip #3: Offer help and support
If a friend or family member is suicidal, the best way to help is by offering an empathetic, listening ear. Let your loved one know that he or she is not alone and that you care. Don't take responsibility, however, for making your loved one well. You can offer support, but you can't get better for a suicidal person. He or she has to make a personal commitment to recovery.
It takes a lot of courage to help someone who is suicidal. Witnessing a loved one dealing with thoughts about ending his or her own life can stir up many difficult emotions. As you're helping a suicidal person, don't forget to take care of yourself. Find someone that you trust—a friend, family member, clergyman, or counselor—to talk to about your feelings and get support of your own.