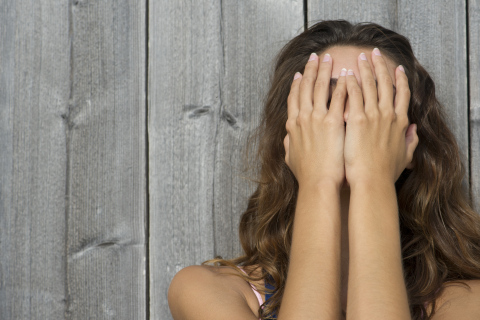 Why hold on to something or someone you know you have to let go of?
I traveled to my hometown of New Orleans a few days ago and I made a stop at that the French Market just to take a stroll and check out the vendors.
I passed several vendors within the market, but there was one vendor that I passed who happened to stand out the most. I did not have any intentions of stopping at his table, but something prompted me to stop and talk to him.
This particular vendor was a poet and a man of God. He recited a few of his well-known poems, each recited poem was filled with a forceful message from God. I knew God was sending me a message through him, and I received the message loud and clear.
The message God wanted me to hear was wait for the man and not just any man. You see this man was delivering a message to me when I needed it the most, I had been trying to cover up disappointments and hurts.
(Psalm 73:26) "My flesh and my heart may fail, but God is the strength of my heart and my portion forever".
So I fell for it again, knowing that I am vulnerable for this man.
After being disappointed by him so many times, I forgive him in hopes that he won't disappoint me again. He's not perfect by far, but my heart is open to him in hopes of him seeing me the way I see him. So I stay in the friend zone even throughout all the disappointments. He's everything I thought I desired. He's a flawed Christian that knows God, he's smart, handsome and he's a charmer. This particular man and I have been doing this off and on friendship/dating thing for several years.
Why do you allow this Yatta? Is a question most of you guy's reading this is asking? First because he was my friend first and we supported each other's goals. He knows my heart and what I desire, and most of all he knows I am emotionally vested in him.
A man only does what a woman allows him to do. As I stated before I do fall short of God's glory, my best judgment is clouded when it comes to him. Over the years I grew a genuine love for him, so he is a part of my daily prayers. I pray for his strength, his mind, and I pray God fulfills the desires of his heart.
Before I had my breaking point of being his paper heart. We discussed why I avoid communicating with him .I avoid contact with him to avoid being disappointed by him.
During the holidays we were in constant communication with each other. We made plans to see each other. Well that didn't happen and again I was disappointed. It's like a cycle: he disappoints me, I avoid contact with him, and eventually I find a way to forgive him and the bad "FRIENDSHIP" cycle starts all over again.
Meeting the poet in the market affirmed Gods words…
"So shall my word be that goes out from my mouth; it shall not return to me empty, but it shall accomplish that which I purpose, and shall succeed in the thing for which I sent it". (Isaiah 55:11)
The message I received from the poet was to remain patient and not settle for just any male.
God I'm listening.