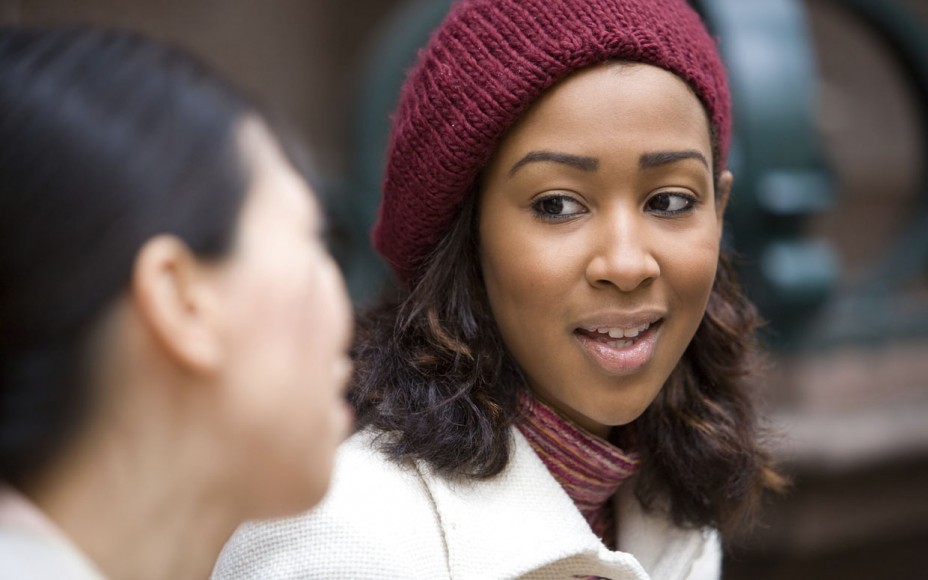 Even though I walk through the valley of the shadow of death, I will fear no evil, for you are with me, your rod and your staff they comfort me. (Psalm 23:4)
I sat in the parking lot, thinking of the last time I was in this infusion center. I smiled thinking of the woman I met that was undergoing chemotherapy.
She was fighting her second battle. Her hair was gone; she wore her bald proudly, beautifully. Her personality was spunky, and we talked and laughed so much it made an hour seem like ten minutes.
They say first impressions are the greatest; well ours changed my entire life.
As she walked past me pulling her IV cart she paused, her smile faded and she said, "oh no, no no, you are far too young and far too pretty to be in here, and they put you in the back huh?"
I just laughed and said, "oh yeah well I'm a repeat offender, so they keep us trouble makers back here I guess".
She asked what I was fighting, and I let her know it was Multiple Sclerosis.
She told me how she was going to beat her cancer, and then go travel the world and I told her that was exactly what we were going to claim.
She then took my hand, leaned in close, and looked me in the eye. It was in that moment that I knew she was about to share something with me about this fight that only someone who knew these battles could.
She said, "It may seem a lot different, but it's not. We are both fighting for our lives; me, to keep mine, but only for a set amount of time, and you, for the quality and duration of yours, but for the entirety of it. Do not lose your smile. Do not lose your faith. Do not stop laughing, no matter what. Just love more, love harder, laugh louder, and grow wiser. Spend all your time with the people you love or doing things that you love. And when you can travel, see it all."
She gave me hand a squeeze, popped up, and said yep, we will be just fine. Will I see you tomorrow, same time? And with tears welting up in my eyes, I simply said yep.
She blessed me so much in that place, in that unexpected moment; God sent me an angel. I was seriously struggling during that infusion, it was my fourth, I had begun treatment that was far more painful than I had anticipated and to be honest I was worn out and discouraged.
But in that moment I realized I too could be a light in a place of darkness. I could use these opportunities to uplift others in their battles, or I could wallow in my own pity, and continue to walk in flesh, serving no purpose to the Kingdom, bringing no glory to God.
How could I call myself a child of God yet not reflect it in a place His light was needed the most? It was there my battle perspective changed, with an IV pumping in my arm, with tears streaming down my face, with an angel sent from God just a few chairs away, I traded flesh for faith.
Our entire world can change in a single moment. Maybe it is a significant loss, losing your career, financial devastation, or an array of other life altering stresses.
Life as we know it changes, but how we respond to that change, literally determines the impact that diagnosis has on us, and everyone around us.
This new found struggle can become a blessing, if you allow it to be. It is an opportunity to grow His Kingdom and insurmountably in your faith; remembering that perspective is everything, and choice is key.
When you pass through the waters, I will be with you; and through the rivers, they shall not overwhelm you, and when you walk through fire, you shall not be burned, and the flame shall not consume you. (Isaiah 43:2)
To utilize this storm in a way that contradicts everything that our flesh wants us to do, we are therefore acting on faith and faith alone. Fear not, know that I am God and I am with you, praise Me and share the message of My love and My works.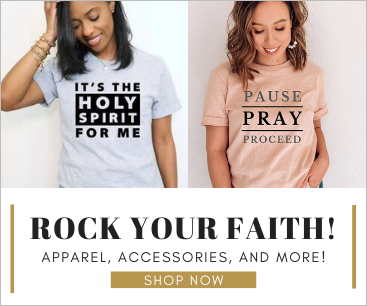 Flesh wants us to be tired, disappointed, discouraged, side effected, and don't get me wrong there will be moments that those things occur and all we can control are the thoughts that run through our minds as we battle through the pain, exhaustion, tears, while crawling to the bed, praying to God and the power comes when we still say the words thank you God. In those moments, despite our flesh, we are still in faith.
Before I walked into the infusion center, I smiled, thanked God for giving me this opportunity, and I prayed for Him to use me.
Allow me Lord, to be a light in the darkness, allow me to uplift others around me, to overcome the sadness that may fall on me as I look around at the struggle. Let me fill others with love, strength, and laughter. I choose faith. I choose You.
…And I got out of my car, and walked through the center doors, greeted by the most amazing nurses I have ever had the pleasure of being cared by. We made a few jokes about how I must have really missed them to be back so soon, and I took a seat in a middle isle.
It wasn't but ten minutes later I was in conversation with the women around me, laughing, joking about our children, and the stresses we were facing raising pre-teens, giving and receiving advice and lessons learned. We laughed with the nurses, and the center no longer felt of a sterile group of strangers fighting these day in and day out battles, even if just for an hour, it was light, it was faith.
I pray this continually throughout this treatment and my future infusions, that God uses me the same way, to use my storm as an avenue to be a light to others.
As a child of God I have a choice to praise Him during the storm or to drown in the waves, to stand in faith or walk in flesh, but I know I can't do both. I choose to grow from them and I choose to bless someone else through them.
But we don't have to wait for a lifelong diagnosis to put this perspective into practice; we can make this choice of trading flesh for faith each and every day.
Sing to him; sing praises to him, tell of all his wondrous works! (1 Chronicles 16:9)

Latest posts by Dana Goodrum
(see all)