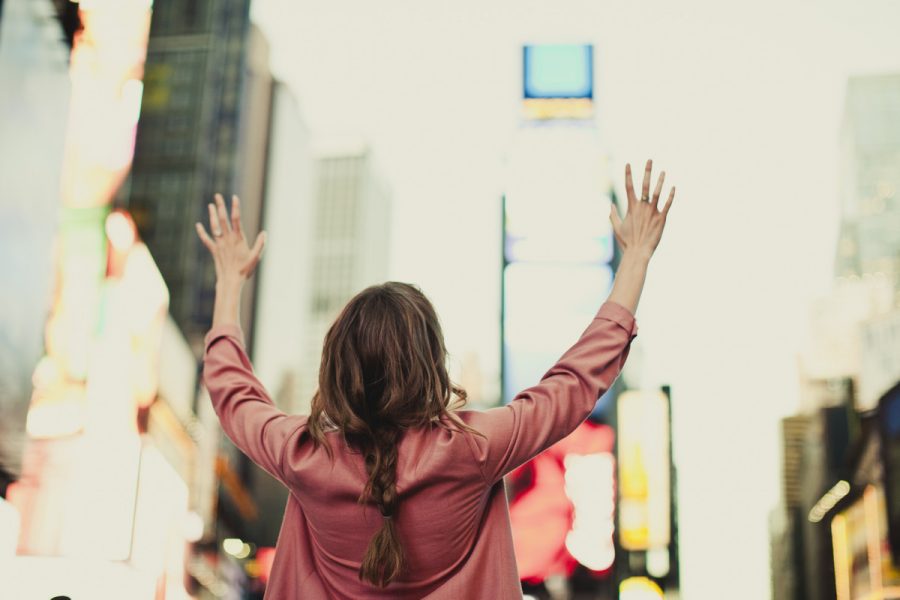 No, this can't possibly be what you are calling me to do…I mean God, are you sure? Maybe I am misunderstanding, this can't be right. I need to pray on this more.
I was sure that I was completely off the mark on this one. I found myself going onto the website, researching information, then positive my discernment was off I would close out and move on to something else.
It wouldn't be long before God would urge me again, in some way a nudge, a reminder, a small voice letting me know that this was my call.
Whether it was a video on Facebook about the need for foster parents, or a child placed in our path, my heart would respond in a way that was different than before, a God affirmation. I prayed for God to give me discernment, that the desires of my heart would align with His will, and that I would have the obedience to move in His purpose.
This discussion continued between God and I for about three months as I questioned Him calling me to become a foster parent. I reminded Him of things He already knew, that I had multiple sclerosis, and was just coming out of one of my worst relapses.
He reminded me that the will of God would not take me where the grace of God would not sustain me. I have not called you to live as if you are sick, I have called you to live as a child of God, to walk in my will. If you make decisions as though you are always sick, how do you walk in faith of your God who does not forsake you?
I reminded Him that I was a single mom of two children already. Was I capable of being a foster parent to another child? He reminded me of all the times He had prepared me over the past year, fostering kids in my own way that He had placed in my path. Loving them, caring for them, guiding them in faith; He showed me that I had more than enough to give.
Literally, God showing me their faces in my mind, the situations where I stood in the gap, all to realize in this moment that it was preparation for a calling that I never saw coming.
I attended church that Sunday and the message was all too clear. It was the story from 1 Kings 17 of Elijah being obedient to God's call, even when it was beyond his own understanding, yet God provided continuously and honored his obedience.
Supported again with this scripture from Proverbs 3:5-6 "Trust in the Lord with all your heart, and lean not on your own understanding; in all your ways acknowledge Him, and He shall direct your paths".
Over and over during the message I continued to feel the call of the Lord. It wasn't fear it was the unknown. I was uncomfortable with the idea. It was a challenge I wasn't truly sure I was ready for. Yet God has proven time and time again, faith isn't grown in comfortable places.
When service was over I immediately stood up and walked over to my sister in Christ and dear friend. "I have to tell you something, God has been calling me to do something for months, and I know this sounds crazy but I feel like He is calling me to become a foster parent. Am I crazy?"
She smiled and gave me the biggest hug. She said, "Dana, I have journeyed life with you long enough to know your discernment, when God is calling you to move, trust it. I think you would be an amazing foster parent". I smiled, relieved and terrified, she didn't talk me out of it. There wasn't even a moment of hesitation.
Over the next week, I consulted two more sisters in Christ, as God was telling me to get a bed, I was calling in hopes that someone would convince me otherwise. Yet, I only consulted with friends of faith who deep inside, I knew wouldn't. They were excited about this call on my life and felt that it was not only amazing and but saw preparation in ways that I hadn't.
God continued to tell me to get a bed. When I brought it up to my kids my youngest was excited and filled with all kinds of random questions. My oldest was adamantly against the idea. At first I was surprised.
"God why would you call me to do this if it was going to be something my own children wouldn't support?"
Yet, the more I explained the reasons for why we needed to do this, the stronger my own urgency grew to act. I needed my son's resistance to grow my own action.
The next morning, the sister in Christ from church that I had told tagged me in an amazing Facebook video about this incredible foster parent story. I didn't even need to watch it, I knew it was time to put my faith into action and take the next step into officially answering my call. God had been ringing my line long enough!
I registered that day and then began asking for prayers as this journey began. For continued discernment, for my son's heart to be opened to this process, and for me to fulfill His will in whatever capacity I am needed.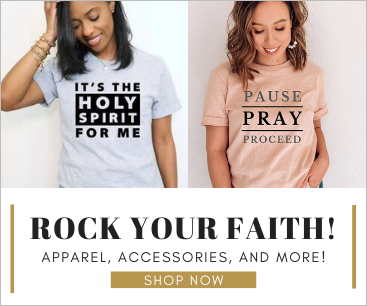 Four days later I stopped at a friend's house on my way home from work. God had been placing her on my heart, so I felt like I needed to just check in. It was a random visit, so she wasn't expecting me. So much so, she wasn't even home when I arrived. I called her and she said she was only a few minutes away and when they pulled up there was a trailer attached to the jeep with a new bed on the back.
As I helped them bring it into the house they were making conversation about what to do with their current bed, that was just a few years old. Immediately it hit me, I could use it, I am going to need an extra bed since I will be a foster parent. And that is how God works.
Faith Isn't Grown in Comfortable Places. I stepped out in faith and four days later He provided a bed, for free!
I came home excited and told my son. He said "you are really going to do this huh Mom"? I said "Yes, I really think God needs us to provide a safe, loving, faith filled home for kids."
He said, "okay, but I was thinking… we have enough room for more than just one."
"Most miracles require an act of blind obedience." – Mark Batterson

Latest posts by Dana Goodrum
(see all)