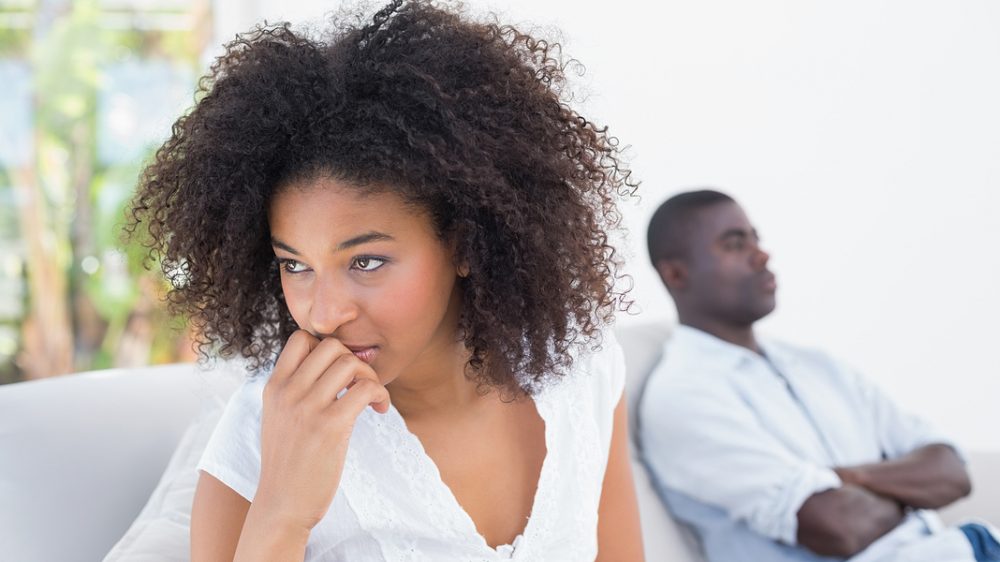 I am saying this for your benefit, not to place restrictions on you. I want you to do whatever will help you serve the Lord best, with as few distractions as possible. (1 Corinthians 7:35)
5 Signs Your Relationship is a Major Distraction From God…
Distraction from God is extremely dangerous. As believers we believe that God is the captain of our ship. When you start losing sight of your captain, you start trying to steer your own ship.
Not only does this lead to going the wrong way, but it can lead you in the direction of trials, sin, missed opportunities, and missed blessings.
When you lose sight of your captain you start to fear and worry. You start to think "I'm in this by myself".
Your captain promised to guide you and help you, but instead of focusing on Him you started focusing on the huge waves and the other sailors around you.
I would have to say the relationship with the most danger of becoming a distraction from our walk with God would be that of a boy-friend, girl-friend.
These relationships in their nature, demand the most time, and that is why it is extremely important that they are centered around God.
If they aren't, you will see your walk with God spiraling downward. In a dating relationship, don't compromise your morals.
Being in a loving relationship can be joyous , but when we allow these relationships to become more important to us than God…well, they become a distraction.
Remember, God calls us to love one another (1 John 3:11), so when we do, it is an act of obedience to God. But don't forget about God in the process. We need to make sure we are giving God ample time everyday.
Today I ask you… Are you wrapped up in a distracting relationship?
If you are in a relationship, and you are wondering if you are honoring God, honestly ask yourself, "Have I grown in my faith and closer to the Lord as a result of being in this relationship?"
If you're still not sure, here are 5 Signs Your Relationship is a Distraction from God…
1. No Time For God
Do you find that you are dwelling less on the things of God and more on the person you're dating?
You have time for movie night and late night phone sessions, but find it hard to squeeze in time for things of God.
If you are finding it harder to find time for devotions, prayer, and church that is an indication that you may be wrapped up in a distracting relationship.
2. God is not the Center of Your Relationship
The Bible is clear… "Let all the world look to me for salvation! For I am God; there is no other." (Isaiah 45:22)
Are you putting your hope in this person in areas where you used to put your trust in God? If so, it is clear that Christ is not at the center of your relationship.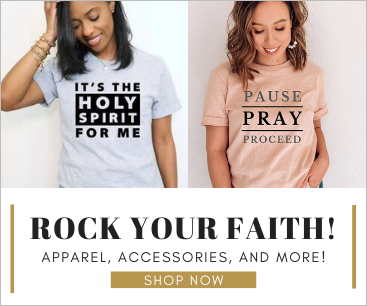 When your relationship is based on giddy feelings, with little spiritual foundation, you should expect a weak, easily breakable marriage.
When your relationship is grounded in the Word of God and both of you are striving hard after Christ, you can expect a strong marriage and God's blessing.
3. You Feel More Guilty Than Good
You find yourself repenting every time you're with this person. This is a sure sign that this person is a distraction.
Whether it's for neglecting your spiritual duties or fornicating; If you feel more guilty than good when you're with them this is a sure sign that this person is a distraction.
If this person is consistently causing lust, anger, frustration and confusion, they are not from God.
4. Unequally Yoked
Understand that if you two are going in opposite directions, there is no way for you to grow together.
You cannot walk with someone you don't agree with. So the question isn't how will you bring them to God, it's are you following God?
If you had faith in Him you would know to trust His timing. Dating an unsaved person just because you're lonely shows that you listen to emotions more than God.
Do not be unequally yoked together with unbelievers. For what fellowship has righteousness with lawlessness? And what communion has light with darkness? (2 Corinthians 6:14).
This verse was a command, not a suggestion. Many obey the verses that pacify our flesh or make our ego get bigger but ignore the ones that create friction with our lifestyle.
You cannot serve God and date someone who is serving the devil.
You can't change anyone, only God can. Focus on praying for them to be saved, rather than trying to date them to God. And don't compromise God to keep them.
5. You Know the Relationship is Going Nowhere
Sometimes we stay in relationships because we are comfortable or out of fear of starting over.
We stay in bad relationships for a number of reasons, but when you think about it… none of them are really good reasons.
The enemy uses these relationships to keep us from God's best because he knows that by staying in these relationships, we are only blocking the one that God has already ordained.
Remember, when God wants to bless you, He will bring a person into your life that will be an asset and a blessing to you in some way.
But when the enemy wants to hinder or destroy you, he will do the same thing; bring someone into your life to help him carryout his plan.
So it is necessary to discern people, but most importantly keep your eyes on God.
In a nut shell, relationships are extremely important, but our relationship with God is of the utmost importance. Remember that!