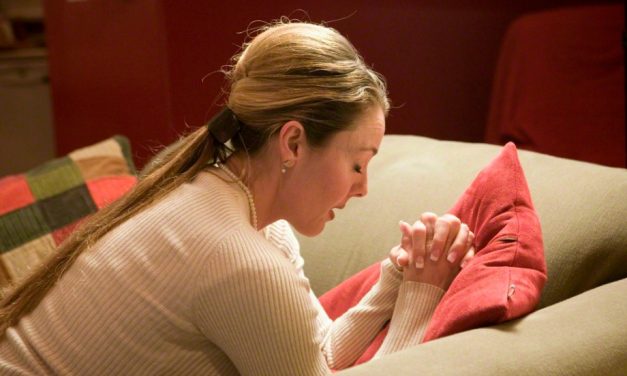 I've been extremely reflective in regards to some recent relationships that have gone awry.
I have been unconstructively ruminating over offensive situations, to the point where I have had consecutive nights of vivid dreams about loved ones who I no longer share a healthy relationship with.
My sub-conscious has been speaking to me.
I've wondered, "why can't I just get this person out of my head?" I've searched my heart to check if there was some residue of unforgiveness still left in me for these people. And I can truly say there is not.
So I continue to pray for my loved ones who I need to love from a distance. But I can truly say there has been an unsettling feeling that I've gotten because of that. And it dawned on me today why I have felt unsettled.
I realized that I have felt unsettled, not because I was harboring unforgiveness or because God was prompting me to reconcile, but simply because I have been rejected. Rejected by people who I have loved well, who I have prayed fervently for, who I have honored with my love. It is one thing to be rejected by an outsider, or a job; it is another thing to be rejected by family or people who vowed to love you as such.
God spoke to me about this rejection while I was doing a simple, mundane task– as He so often does. I was pruning my house plants. I went to get my scissors to chop off the dead parts of my plants. As I was pruning one particularly, large plant, the dead parts began to simply fall away at my touch. I did not even need my scissors. And God said to me, "only things that are dead can fall away so easily."
That gave me tremendous peace. I realized that it wasn't so much that I was mourning healthy ties that I desired to keep. I knew these relationships were fragile, unhealthy, and one-sided.
I was more so offended that people opted to fall away from me. God reminded me that relationships that are ordained by Him, that are healthy, and conducive to my Spiritual Walk, will not so easily wither and fall away.
If you are having trouble maneuvering through hurt feelings, I encourage you to lift up this prayer that is helping me:
Dear Heavenly Father,
Thank You for Your love. Thank You for teaching me how to love.
I thank You for all the good, healthy, loving people you have placed in my circle–both birth family, and chosen family.
Lord, help me pray for those who have not loved me well. Give me Your Peace, as I learn who I need to love at a distance to safeguard my heart and my well-being.
Help me get passed the offense and help me to love in spite of.
Give me the grace to forgive. The wisdom to know when to reconcile. And the willingness to find closure in the absence of an apology.
Thank You for reminding me that every person who does not love me well, only gives me a greater capacity to love others better.
In Jesus' name, I pray. Amen.
Latest posts by Sophia Vilceus
(see all)