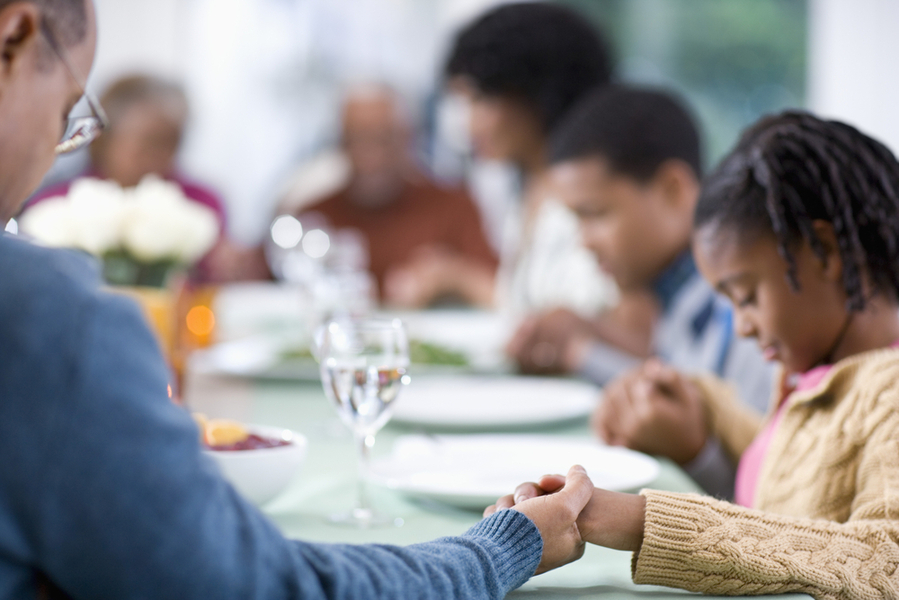 For some, the Holidays bring an influx of emotions.
Emotions that have neatly stayed tucked away somewhere in our spirits and come protruding out of us at the first mention of "Jingle Bells" or the first sight of a nicely decorated Thanksgiving table.
If you are anything like me, the Holidays brings you a sense of mourning. Mourning a loved one who once was the figure who brought the family together for the holiday, and since has passed on.
My late mother was that person in our family. She often had the Christmas Tree up and decorated well before Thanksgiving dinner and brought such joy to both me and the festive season.
Perhaps you are mourning the sense of family that has been lost throughout the years. I am in mourning for my family too. I find that mourning the sense of family can be as difficult, if not more so, than mourning an actual loss of a person in the family.
Last year, as I said the Thanksgiving prayer– as I traditionally do, I was so overcome with sadness. I'm not sure anyone at the table noticed. And if they noticed my emotion, they probably chalked it up to the wrong reason.
The day after Thanksgiving, my cousin caught me profusely crying in the bathroom. He tried to understand me through my muffled words and sobs, but still even now, he probably doesn't understand the magnitude of my hurt.
I was so overcome with emotion last year and so many other years, because I was seated around the people I have known the longest and loved the hardest and felt like a stranger.
I was overcome because I felt like we were all saying that we were grateful for one another, but so many of us had failed to demonstrate that love and thanksgiving.
I was overcome because I remember how my family used to be and I saw how far we had slipped away from that. It felt like I was the only one burdened with and aware of that loss.
So this year, in an effort to not deal with the emotion and the inner-drama, I decided that I was going to isolate myself for the Holidays, as I have done before.
And the voice of God said to me, "but who's going to pray?". I heeded to that voice.
I have often found myself wanting to be the "savior" for my family…the woman who fixes the problem and fixes the people. The one who somehow makes us all love one another correctly again.
But, I'm realizing more and more that I cannot allow God to be God, if I am busy trying to play His role. I need to consciously step aside so He can deal with us.
The best gift I can give my family this season and any season, is my sincere heartfelt prayer. Let my prayer be yours too.
Dear Heavenly Father,
Thank you for the abundance that you have bestowed upon my family. I give You thanks for an abundance of food, love, and time.
I pray that You bring healing and restoration back to my family.
I pray that you work through hearts like only You can.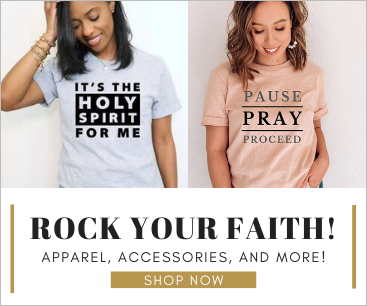 I pray that you remove anything that does not look like You in my family.
I pray for the spirit of envy, selfishness, meanness, and anger to flee. Anything that does not look, sound, feel, or love like You, I command it to flee away from me & my loved ones.
I pray that you move in such a way that brings back the value of family back to us.
Lord, I pray that you create in us clean and new hearts that are willing to serve one another first, before we serve ourselves. Teach us sacrificial love.
I pray that we stop taking one another for granted and depending on tomorrow to do something kind today.
God, I pray that the young generation doesn't follow our misguided and broken example of love.
I pray that You show us the right way to love.
I pray that You soften hardened hearts and teach us how to love one another the correct way, the way that You love us and Your church.
Lord, I pray that You help me to love them in spite of them.
I pray that You help my unbelief that keeps me up at night sometimes.
I pray that this time next year, we are not merely saying that we are thankful for one another.
I pray that we have demonstrated that thanksgiving and that love to one another all year round.
Thank You for calling me to be a prayer warrior for this family that you have born me into.
I pray that you make all things new. And that You lift us to love in higher heights.
I thank You for grace. Thank you for being the One that consistently demonstrates real, unconditional, never wavering love.
May You continue to work in me, so that I can be the Jesus that my family is forced to see even when they opt not to seek You.
We will be healed. We will know love again.
In Jesus' name, I pray.
Amen.
Latest posts by Sophia Vilceus
(see all)