Give me your heart, And let your eyes observe my ways. – Proverbs 23:26
What does it exactly mean when we are on the fence about something?
It means that we are unsure, we hesitate and we go back and forth about making a definite decision.
The same thing happens when we do this with God. I would know, because I did it for many years as I went back and forth to God, but never fully surrendered to Him.
For years, anytime that something went terribly wrong, I would pray my hardest and ask God to help me.
Once he answered my prayers, I would go back to my old ways again, but all along keeping God in my back pocket just in case of emergency.
I was also in and out of church a lot and felt the presence of God continuously calling me to fully commit to Him. I wanted to, but I did not want to change my fleshy ways. I was more interested in satisfying my flesh more than my spirit.
I was in constant battle with this because I knew that I needed to get off of the fence with God and fully surrender to Him.
After many years, I finally convinced myself that when the time was "right" I would fully commit to the Lord. When I look back on my thought process, I am not even sure what the "right" time even means.
"I know your works: you are neither cold nor hot. Would that you were either cold or hot! So, because you are lukewarm, and neither hot nor cold, I will spit you out of my mouth." Revelation 3:15-16
As I continued living the worldly way, I kept falling on my face and kept running to God only when needed.
After a while, this becomes spiritually draining, and it almost feels as if you are in a hamster wheel. You are spinning but essentially going nowhere.
I was slowly losing myself to this process because I was empty inside. I tried filling my emptiness with the loves and presence of others and also material things.
Did this last? Of course not! It never does and it never will.
"Do not love the world or the things in the world. If anyone loves the world, the love of the Father is not in him. For all that is in the world—the desires of the flesh and the desires of the eyes and pride in possessions—is not from the Father but is from the world." 1 John 2:15-16
So when did all of this change? It all changed when I was spiritually empty. I woke up one morning and decided that enough was enough.
I started to reevaluate the people in my life and realized that none of them were spiritually strong and that I needed to disconnect and fully commit to God.
He had been waiting for me for so long with open arms, and I only checked in when I needed to and then relied on my own understanding for the rest of the time.
I realized that my spiritual foundation was so weak in my life that anytime a storm came, I fell each time. I decided that it was time to build my life revolving around God.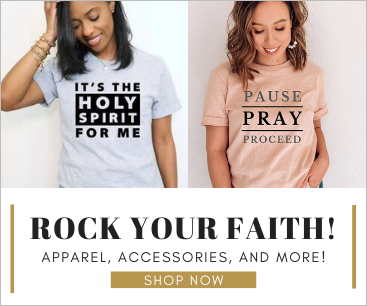 I didn't care what others thought and I didn't care about my old ways anymore. My old ways were only destroying what God created me to be.
God never intended any of us to live in confusion, misery, or empty.
So how do you know that you are on the fence with God? From personal experience, these are some of the ways that I knew.
You may focus on satisfying your flesh instead of your spirit.
You only pray when something terribly goes wrong in life.
You make excuses for worldly behavior and resist change.
You hear your spirit calling you to submit to God, but you let fear take over.
You tell yourself you are not "ready" to fully commit to God.
I also just want to say that when you decide to fully commit to God and get off of the fence with Him, your life will transform beautifully.
He will cloth you will everlasting joy, strength and also send people who will help you grow into the Woman that God has made you to be.
I believe that we all have a unique purpose here on earth. God will tell you what it is-you just have to listen and tune out the noise of the world forever!
This can only be done when you submit to the Lord and decide that looking back means only going backwards! He made you to only look forward at all times!

Latest posts by Christina Araujo
(see all)