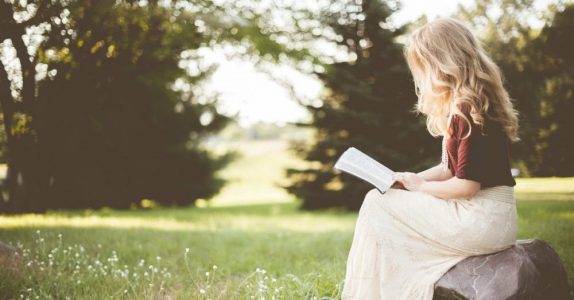 Joseph's story is one of my favorites in the Bible.
Hollywood or a bestselling novelist could not craft a better 'rags to riches' story. What makes it outstanding is the way the Hand of Divinity weaves all of the parts together into an amazing work of living art hanging on the wall of the cosmos for the universe to see and admire.
Joseph's interaction with Potiphar can teach us a lot about what can happen when we stop making Jesus our slave.
"The Lord blessed the Egyptian's house for Joseph's sake…" (Genesis 39:5).
You can place yourself in the story; Potiphar represents you, his house and all that he had stands for your life and all that you have, and Joseph characterizes Christ.
God blessed Potiphar's house for Joseph's sake – and in the same way, God blesses us for Jesus' sake. Potiphar did absolutely 'nada' to be worthy of the divine favor of the Almighty.
To him, creepy crawlies and brute beasts were deified, he worshipped Pharaoh as a god on earth, he had slaves, and participated in rituals that were an abomination to Jehovah.
In all rights, Potiphar was a heathen and there was there was only one reason that God had to bless him; Joseph.
So it is with you and I; there is no reason for God to bless us except for Him to do so for Jesus' sake. Our own righteousness is just as pure and beautiful as a heap of heavily used sanitary napkins mixed with the cloths used by a last stage leper (Is.64:6).
Yep, whenever you think your good deeds can bring you favor from God, think of that picture. It's only what Christ did for you that makes you deserving of God's grace.
"From the time that he had made him overseer of his house and all that he had…the Lord blessed the Egyptian's house for Joseph's sake…" (Genesis 39:5).
Here is the part that we may be tempted to skip over. Too many Christians only use Jesus as an insurance policy; we want to claim the blessings that come as a result of His death but we don't want Him to be Lord of our lives. Jesus seems more good to us dead in the tomb than reigning on a throne.
We want His blessings but don't want His life. We pray and ask Him for financial breakthrough, a spouse, perfect health, protection, a promotion, academic success, and so forth but we don't want Jesus telling us what to do.
Like Potiphar in the first part of the chapter, we'd rather have Jesus as our slave than have Him as our Prince. We wake up every morning and give Him a list of blessings that we need Him to work on, then we go about our merry way as governors of our own lives.
If He dares not answer our prayers we find ways to whip fresh gashes into His holy back in an attempt to get our Creator to bend to our degraded will. He becomes nothing more than a slave named Jesus.
God began to bless Potiphar's house when he chose to put Joseph in charge over everything.
If we truly want to start experiencing what it means to have God's favor in our lives, we have to place Him in charge over every single detail of our lives.
From the piece of toast that you want to have for breakfast, to the new pair of stilettos you want to buy, to the man you want to marry, Jesus has to be Master of those decisions. We tend to give Jesus some control but we want to direct everything else.
Because of this, we appear unhinged – spiritually schizophrenic – our hearts are split over what we want to do and what the Holy Spirit is calling us to do.
God's plan is so much better! In His incomprehensible love for us, even when we treat Him like a slave, blaspheme His name, or deny His existence He continues to show mercy and grace. He blesses us daily because He loves us.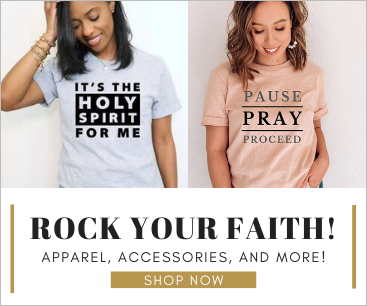 But when we refuse to let Him lead we are slapping His grace away and kicking it back in His face. He's calling us to surrender our entire lives to Him. How do we place Jesus as Master of our lives?
Well, Here are 7 Biblical Lessons We Can Learn From Joseph's Story…
1. Make the decision to accept Him as your only Lord and Savior.
2. Consult Him over every detail of your life (yes, I mean EVERY). Before you make a decision, ask Him for guidance.
3. Use His Word as a light to help you navigate through daily duties.
4. Seek wisdom and counsel from Godly people.
5. Exchange your will and desires for His will.
6. Make and keep your daily personal time with Him.
7. Replace negative influences in your life with what is pure and Godly.
Potiphar had to make a decision as to whether he would keep Joseph as a slave or put him in charge.
What's your decision? Today, will Jesus be your slave or your Savior?

Latest posts by Felecia Datus
(see all)