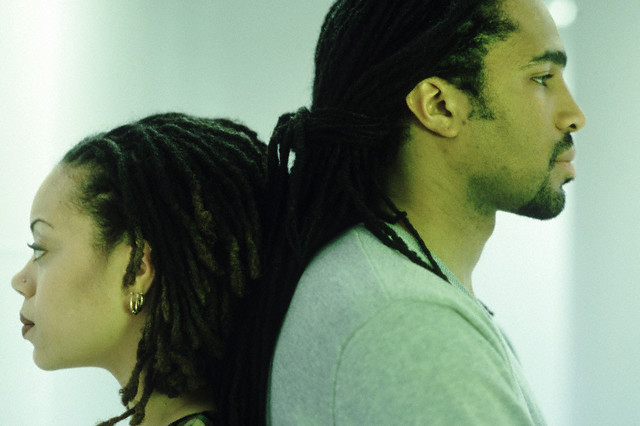 " Hi,
I've been a Christian all my life, but it wasn't until my husband of a year and a half told me he was filing for divorce did I find the true meaning of faith in Christ. I was devastated as everyone is when they hear that news come from someone they completely trust and love. Of course we didn't have a perfect marriage, and honestly I wasn't happy with how "off track" it had become, but I was willing to change it for the better and he wanted out.
We both asked God for His blessing over our marriage as we didn't want to rush into marriage blindly. This was also his first real committed relationship and my second. From that prayer on, we always said our marriage was a tripod; the Lord, him, and I. Then life kicked in and while I thought we were doing okay, trying to make it through day to day, he tells me he is unhappy with our marriage.
We went to talk with a Chaplin he trusted, who then referred us to a marriage counselor. They helped but with my husband unwilling to save our marriage we stopped going.
We have since then been separated for 3 months. He wants to file the papers this upcoming month. I have prayed everyday since he told me he wanted a divorce for his well-being, my continued growth through this storm, and for reconciliation. I trust in the Lord and have continued hope in our marriage.
After reading the post, 'Before You Throw in the Towel, Remembered Why You Got Married', I know I am willing to change and put in the work to have a perfect Godly marriage but he doesn't want any part of our marriage or me. He walked out of our marriage by stating that he never truly loved me. That he was lonely and that was the only reason why things moved quickly and we got married. That he never took the time to validate his true feelings for me and that he had been slowly realizing this over the course of our marriage.
How do I fight this outlook with the Lord's word? Am I naïve in hoping for reconciliation when he has made his statement clear? My pastor told me as fast as this all turned upside down, the Lord can make it right. I've been holding onto those words and scriptures, but my husband is pushing more and more for divorce. I feel lost and confused. Am I holding on too tight to a failed marriage? I am not afraid of the divorce because I know God will heal my heart and lead me on His path. But I don't want to give up on the man that is the one my soul loved."
Sincerely,
Lost and Confused in Marriage

Latest posts by The Praying Woman
(see all)