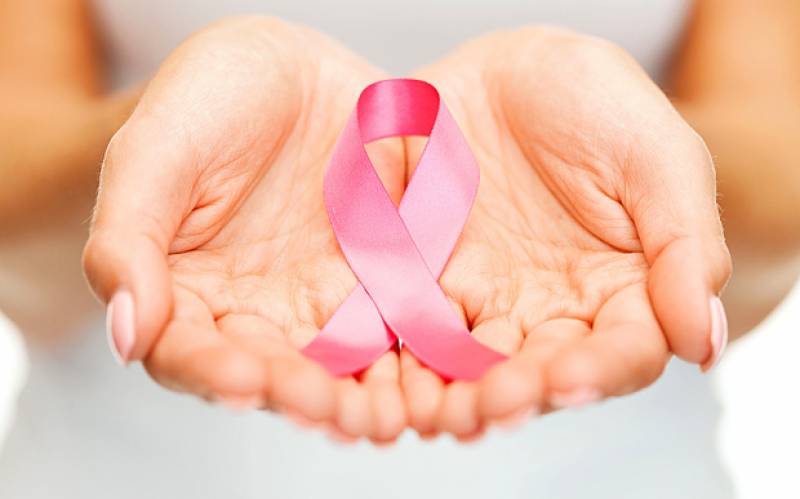 He looked me dead in my face and told me I had Stage 3 Breast Cancer. At only 31, How could this be? I mean… Breast cancer had claimed the lives of a few women in my family, but not anyone younger than 50. I made sure I did my self exams and even had them done by my doctor when I went for my annual check-ups. NOTHING! But, I knew something was off, something wasn't right. I was feeling tenderness in my underarm which had started to become a nuisance. Everytime I complained about it to my physician, he gave me a million and one possible causes, but never the big "C" word.
The day I was diagnosed with Breast Cancer will forever be sketched in my memory. That day I decided that I was going to live! Not just be alive, but live my life to the fullest and most importantly… live a life that was pleasing to God. This may sound weird, but my diagnosis was the best thing that could have happened to me. It's funny because the thing that threatened my life, turned out to be the thing that saved my life.
"What the enemy tried to use against me, God used to advance me."
I was told that the survival rate for a woman with stage three breast cancer was about 72% and once it progressed to stage four that number would drop all the way down to only 22%. It was at this point that I took a long hard look at myself, my life choices, my relationships, and decided it was time for me to make some important life changes.
MENTALLY
At the time of my diagnosis, I was in a toxic relationship. I mean it couldn't get any more toxic. He was abusive (verbally and physically). He cheated on me a few times (that I am aware of). I know this excuse is tired, But here it goes… I stayed with him because I loved him. But I soon realized that it was time that I start loving myself. I ended that relationship 3 days after my diagnosis and have never looked back. I am now married to the love of my life. We have 2 beautiful daughters and will be celebrating our 5 year anniversary this month.
PHYSICALLY
Anyone who has been diagnosed with breast cancer knows that one of the most important things you can do for yourself physically is to change your eating habits. I won't say I had bad eating habits, but I will say they could use a little tweaking here and there. I'll admit, I have never been the one to exercise much and I have never been able to stick with a healthy diet no more than 3 days. It's funny how easy something can be when you have to do it. When your life depends on it. Now I work out 5 days a week, I have completely changed my eating habits, and I am the fittest I've ever been in my entire life.
SPIRITUALLY
Last but definitely not least… I gained a relationship with God. Before my diagnosis, I was living for me. It was all about me. I didn't think about whether God was pleased with the life I was living. I'm sure He was not. The day I was diagnosed, I had a heart to heart with God and I let Him know that I was ready for whatever path He wanted to send me on. Every day since then, I've had that same talk with Him. He continues to show me His mercy and grace and I continue to live for Him.
After 2 surgeries and chemotherapy, I am blessed to be able to say… I have been cancer free for 7 years. I am a living testimony that God can turn any negative into a positive. If He did it for me, He can do it for you!
"The devil had a plot, but God had a plan."

Latest posts by The Praying Woman
(see all)