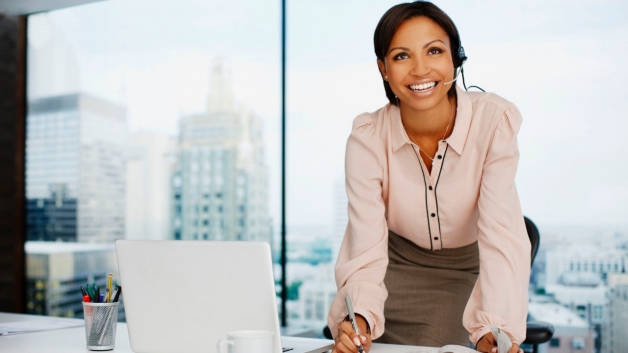 I was once told by my former boss at a previous company I was employed with "How you do anything is how you do everything". When he told me this I didn't quite understand the saying; he then proceeded to explain what that saying means. Once given the insight I took that saying and built my own model after it which is "Long as I have God first I shall never be Last".
No one said the walk would be easy, but as a follower of Christ I knew I would hit some bumps in the road. I work for a Fortune 500 company (Corporate America) and some days I am challenged more than others. The environment can be a bit overwhelming, but truth behold there is always one person that keeps up malice, gossip, and prey on others weaknesses. Well I have fallen victim to this type of behavior for the first time. I am dealing with it just like Jesus did. When the issue first arose I personally removed myself from the situation. I tried doing things Yatta's way but God had another purpose for me during this entire tribulation. I personally know hurt people hurt people and my purpose is of God to pray for them. Not one time did I complain to my boss, I was saying to myself "why should I bring this mess to a woman of God"? Recently I walked in her office; she gave me a few words of wisdom that gave me the strength to face the day. She said: Yatta don't think I don't know what you've accomplished, but you have to pass your test of Faith, you're in your humility phase. That instant my mind turned to God and I knew He used her to deliver His message to me. I worshipped God in the midst of my trail; I realized that God was telling me to buckle down His word. I spoke a word over myself I said
"Lord I need you to wrap your arms around me and give me the strength and courage to accept the things I cannot change." When you're dealing with someone who is a wolf dressed in sheep's clothing, that doesn't mean you should fall into their trap. Try to remember the words of Brother Peter. "Do not repay evil with evil or insult with insult. On the contrary, repay evil with blessing, because to this you were called so that you may inherit a blessing" Peter 3:9. I am still going through this ordeal at work , I know my purpose is to continue to praise Him while going through the storm .
Next time the enemy approaches you at work; remind yourself that you're a child of Royalty and you're covered by the blood of Jesus. Jesus lives in us, continue to live in His presence. Right, wrong, or indifferent we must learn to turn the other cheek to malice (pettiness). Keep in mind that you're the poise, polite, open-hearted Christian that carries the spirit of God. By carrying yourself in this manner, it may be the lasting impression someone has of you; and (in their mind) that's how you do everything. Be seated, God will make your enemies your footstool. God is God alone.
"Whoever debases others is debasing himself." ~ James Baldwin ~