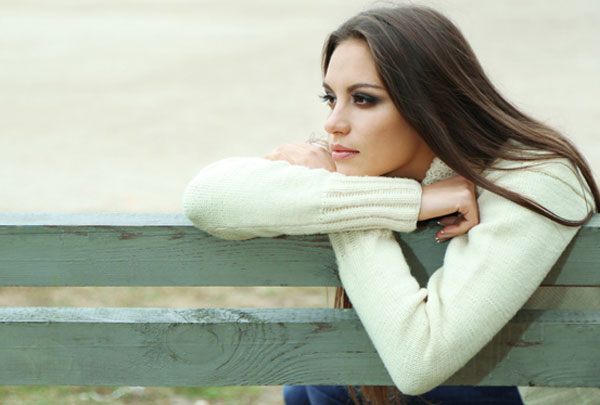 "You will seek me and find me, when you seek me with all your heart" (Jeremiah 29:13).
The other night, I was with a few friends I hadn't seen in quite a while. One of them brought up an issue I've struggled with before but that he is struggling with now. I thought I had some wisdom for him, since I shared a similar experience.
However, my wisdom didn't seem to help him. I'm certain I know why.
No one can tell another person what it's like to know God or "see" God work in his or her life. I say "see" because I know no other word. I can't see God, but I now watch Him do fantastic works in mine and others' lives.
Unfortunately, that wasn't the case for a very long time…like for 40 years of my life. It wasn't until I came to know God in an intimate relationship that I could actually see Him working.
That begs the question: How do I tell another person that he may not know God as well as he thinks?
Sure, he can study the Bible. He can attend seminary. He and I can gather for Bible study or book clubs to better understand God's word. The problem is, no person can really know God without forming a relationship with Him.
I didn't really understand that until it happened to me.
I grew up in church and was in and out my whole life, mostly returning when problems struck, such as when I discovered my pregnancy at 19, during a difficult marriage at 27, and throughout a hard custody battle at 32. Even when there weren't problems in my life, I never seemed to hear from God. Finally, about ten years ago, I cast God off as someone who obviously didn't care about me, my problems, or my lack of faith in His actual existence.
About three years ago, I heard a pastor describe creating a relationship with God. It hit me. My past experience surrounded learning bible verses, attending church, and fellowshipping around dinners with other humans. What I never did before was form a relationship with God Himself.
I didn't ask God how He was, what His feelings were, or if He could show me that He really did love me.
What does it mean to have a "relationship" with someone? Is it one-sided? Is God supposed to just rescue me and be a personal genie? If a relationship with another human being is about give and take, then wouldn't the same be true for God?
In fact, I never worked my end of the relationship. I didn't seek Him like I did a relationship with a human man. I didn't ask God if He wanted a place in my life…even as I did with my own girlfriends.
How do you think that makes God feel?
If you never ask your friend how he or she is, will you truly know? Sure the person can look fine on the outside, but it isn't until you take time to ask and care that you discover for certain what pain or happiness lies inside that person's mind and heart.
The same applies for God. He longs for us to take time to get to know Him, to talk to Him, to ask Him how He is, and to spend time with Him. Isn't that what all friends really want?
The saddest verse in the Bible goes like this: "I was ready to be sought by those who did not ask for me; I was ready to be found by those who did not seek me. I said, 'Here am I, here am I' to a nation that did not call on my name" (Isaiah 65: 1).
Believe me. God can live without you, just like your best friend can live without you. However, God doesn't want to live without His creation. He gives us each the freedom to decide, but don't think for a minute He wants to let you alone.
What He wants is for you to pursue Him. Why do you think there are over 80 verses in the bible about seeking God? Just take a look at Jeremiah 29:13, Deuteronomy 4:29, 1 John 4:10, Acts 17:27, I Chronicles 16:11, Psalms 14:2, Hebrews 11:6, and the list goes on!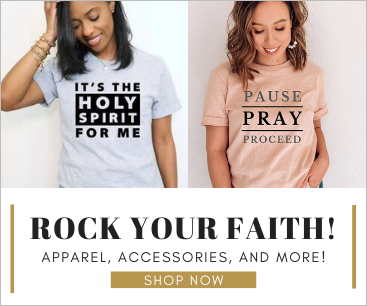 When you decide to seek Him with your whole heart, and I mean all your energy, you will find Him. It's His promise to us. He will begin to work in your life. It will happen, and once it does, it's the most irresistible, addicting, and wonderful thing you will ever experience!
Once it happens, you will believe, you will have a new definition of faith, and you will grow closer to Him. You will want to pray. You will want to read the Word. You will want to do those things God has instructed us to do…just as you often want to please your human relationships.
Once I took time and sought Him, suddenly, there He was. Without a single doubt, I knew God existed and loved me all along. He was just waiting for me to take Him seriously.
Here's my advice: Tell Him that you want to get to know Him better. Ask Him if He will come make a place in your heart. Ask him to reveal Himself to you.
Be faithful. Stay firm and strong, like you do in a friendship, in a marriage, or with your child. Don't desert Him, but stay and wait.
What you will experience in a relationship with God is like nothing on Earth. I promise you; it's like nothing you've ever known before. Just try it; I dare you!

Latest posts by Cheryl Hancock, Ph.D.
(see all)