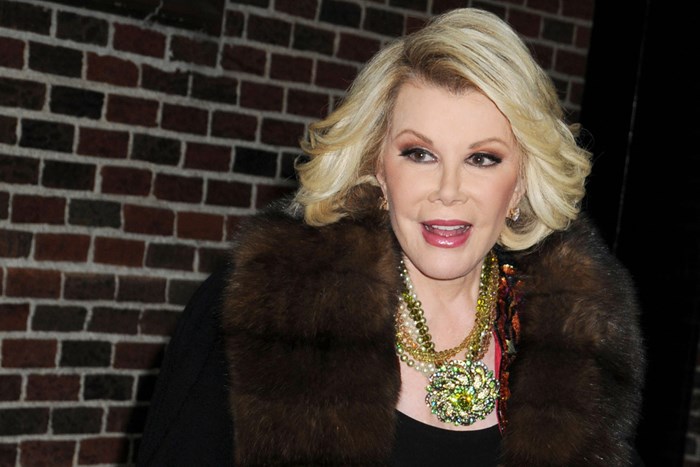 Legendary comedienne Joan Rivers "remains on life support," her daughter said on Tuesday.
"On behalf of my mother and our family, we are extremely grateful for all the love and support we've received. At this time she does remain on life support,I know my mother would be overwhelmed by the continued outpouring of kindness and I want to thank everyone for keeping us in their prayers."-the statement from Melissa Rivers read.
Rivers, 81, was undergoing a procedure on her vocal cords Thursday morning at a clinic when she stopped breathing and was transported to Mount Sinai Hospital. Melissa Rivers and her 13-year-old son, Cooper, immediately flew from Los Angeles to New York City to be with her.
Rivers has been unconscious since arriving at the hospital and doctors have been keeping her sedated, under close observation.
The 81-year-old comic and red carpet commentator has maintained a busy career as host of "Fashion Police" on the E! network and co-star of the WEtv reality show, "Joan & Melissa: Joan Knows Best?"
Our prayers are with her family.