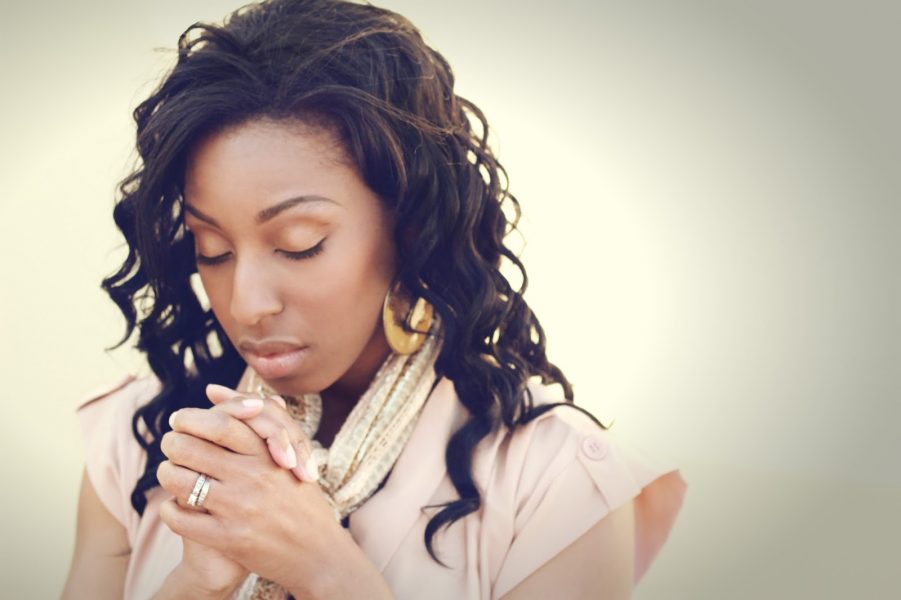 "For I reckon that the sufferings of this present time are not worthy to be compared with the glory which shall be revealed in us." – Romans 8:18
Four years ago, Christmas of 2012, I informed my husband that I was a little late so he suggested I take a pregnancy test. Well it turned out that I was pregnant!! We were so excited that we could barely contain ourselves. I told my best friend and both our parents. They were all overcome with joy as we celebrated together.
It was the Christmas that none of us will ever forget.
I remember it like it was yesterday, in that very short time my body changed and my mind changed also. We were going to be parents for the first time. I remember going back to work listening to pregnancy audio books all day with the biggest smile on my face because I knew I was about to be a mommy. It's astonishing how much joy can turn into grief so quickly.
On that New Year's Eve morning I was in the hospital. The pain was getting worse by the hour. After spending half the day in the ER, we left with the diagnosis of a possible miscarriage. I had to wait until my OBGYN doctor opened on Jan. 2 to see what was going on. Things weren't looking good at all. I was bleeding and the pain continued to get worse.
I was able to briefly for at least 3-4 hours put the fear out my mind as my family traveled to visit my husband and I at our home on New Year's Day. We watched football, enjoyed dinner and each other, not knowing what the next day would bring. No one ever brought up "our situation" in hopes to keep the atmosphere positive and hopeful. We said our goodbyes as they headed back to their home. It was then that I felt the worse pain I've felt in my life.
My mother in law came in the room as she heard my screams of agony outside our home. She rushed to see me lying in bed screaming from the pain. She immediately prayed, laid her hands on my stomach and the Lord began to speak through her, "Peace, Peace my child, This is for my Glory, Peace Peace my child".
From that moment on, I was comforted by the word I received and peace came over my body and my mind immediately. I was still in pain but it was nowhere near the pain I'd experienced earlier.
Even though it seemed like eternity, January 2, 2013 finally arrived. My mother in law took me to the doctor because my husband had to work that day.
The feeling in the ultrasound room was one of gloom. Something was wrong. I could see it all over the technician's face. She placed us in a room. The doctor came in to talk to us and informed us that I was experiencing an ectopic pregnancy (the fetus was stuck in the fallopian tube) and that he feared there was internal bleeding.
I called my husband to inform him. He rushed to the hospital. I will never forget the look in his eyes when he asked if the baby had a heartbeat. Tears streamed down my face as I shook my head no. His arms became the much needed comfort for me as doctors and nurses proceeded to prep me for surgery.
After a lengthy surgery, I was informed of how severe the situation was. The doctor told us that if I had came in any later, I would have been unconscious because of the internal bleeding and could have possibly lost my life. Even though we lost our unborn baby that day, I didn't lose my life. To God be the Glory!
Yes, your situation may look grim on the outside but know that God is working it all out for His greater purpose. No, I didn't birth a baby, but I did birth my purpose, which is to inspire and motivate others with my testimonies through my gift of writing. Because of what we went through, I felt an urge in my spirit to write about it.
My first published article was "Life After a Miscarriage". Since then, I've been blessed to publish many other articles which have encouraged many people across the world. I cannot take the credit. I give all glory to God for what He has done through me.
God knows exactly what He is doing and He wants you to trust Him with your whole heart. He knows it hurts, but what you're going through right now, has a Greater Purpose.
Here are a few scriptures to help you navigate through the pain and suffering:
1 Peter 4:13 "but rejoice to the extent that you partake of Christ's sufferings, that when His glory is revealed, you may also be glad with exceeding joy."
1 Corinthians 2:9 "Eye has not seen, nor ear heard, Nor have entered into the heart of man the things which God has prepared for those who love Him."
1 Peter 5:7 "Casting all your care upon Him, for He cares for you."
Psalms 84:11 "For the Lord God is a sun and shield; The Lord will give grace and glory; No good thing will He withhold from those who walk uprightly."
Isaiah 53:5 "But He was wounded for our transgressions, He was bruised for our iniquities; the chastisement for our peace was upon Him, And by His stripes we are healed."

Latest posts by Saviela E. Thorne
(see all)