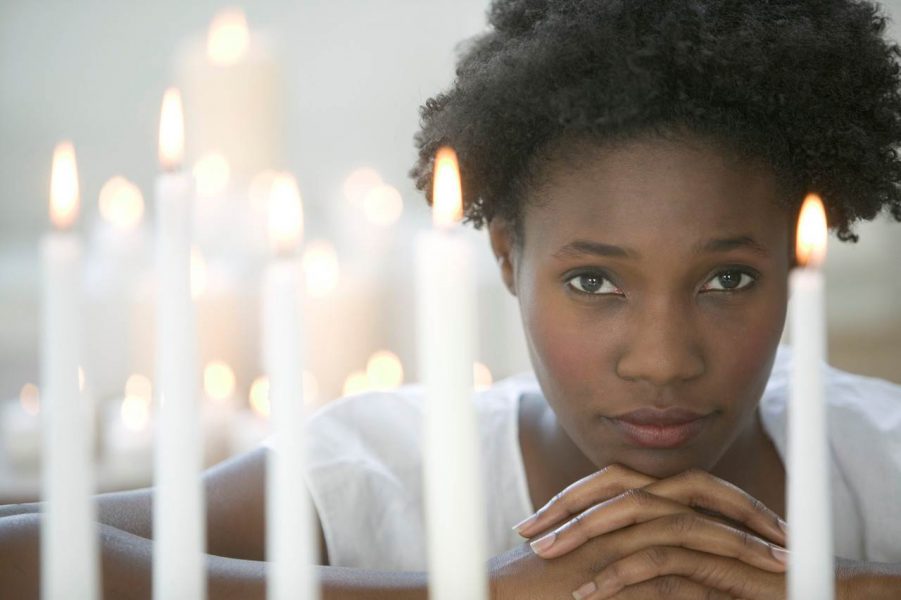 No weapon formed against you shall prosper, And every tongue which rises against you in judgment You shall condemn. This is the heritage of the servants of the Lord, And their righteousness is from Me, Says the Lord. (Isaiah 54:17)
I never thought I would be here living out my purpose for God. There was once a time in my life when I turned my back on God for allowing all the horrendous things in my life to take place.
Growing up, life wasn't as rosy for me as it might have been for others. I grew up in Los Angeles, CA with parents in the home, but they weren't very present in my life.
I had to literally raise myself from a young age. I was sexually abused and left to live in this world with the painful scars of the after math that my abusers left on my body.
I used to cry myself to sleep, and wonder why was it my life's purpose to be mistreated, and unwanted by my own mother. I wandered through life drained.
I latched on emotionally to a guy I ended up being with for six years. I actually thought I needed to be with him. He mistreated me and tried to take my life, but God would not allow it to happen.
I found myself shifting in and out of suicidal thoughts, until one day in 2009 it became my reality. I got so fed up with my reckless life that I ended up taking 60 pills. As I consumed each pill I thought that I was surely going to be free from the hurt and cares of this world.
As I woke up the next morning, I was in the hospital on a 72 hour hold for observation. They ran test and after being admitted there for two weeks, I was finally released.
I began to do some deep soul searching as I began to look over my life and all the things that I had gone through. I then realized I was mad at the wrong person. God meant me no harm. It was the devil that tried to wreck my life because he knew something I didn't even know about myself. He knew that I had a calling on my life and that God would use me for His glory.
I thank God and praise God today that 7 years later I am using what the devil thought would break me, to glorify God. God has blessed me with the opportunity to share my life journey with other women.
When I wanted to shut myself off from God, my faith stood up and reminded me of God's everlasting love. It allowed me to see that the darkness of life can surely be turned into beauty for ashes.
It took a substantial amount of time as well as healing just to be able to stand firm on God's word and share my story.
Brokenness is only, but for a moment and God can repair your broken heart. You only have to allow Him to come into your heart fully. Do this and He'll guide your foot steps to where only He can lead you. Every time I look at my life and wonder how I made it over the years, I can't do nothing but praise God!