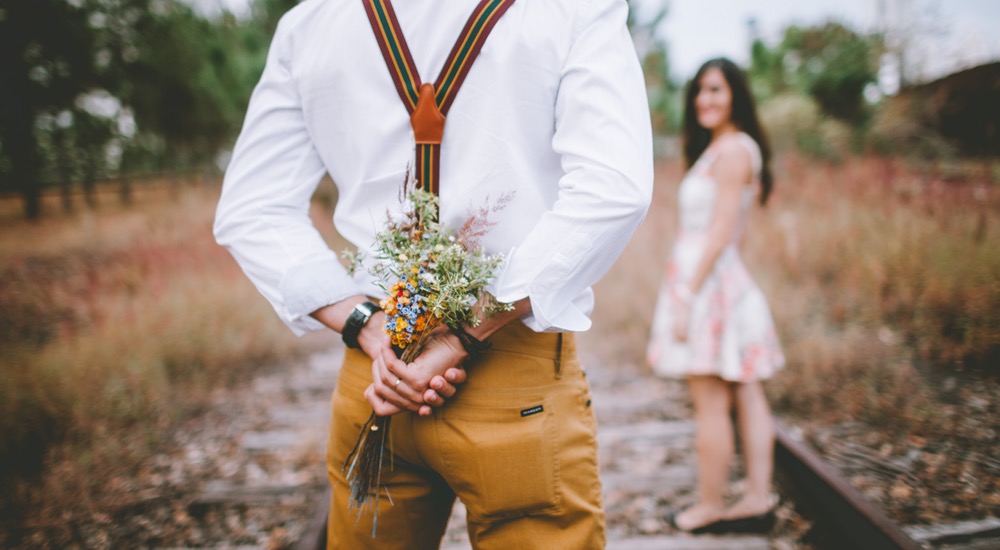 When I found myself single again in 2013, I was busy enjoying my new found freedom. I always had a date and enjoyed the attention I received from men. I was in and out of a different relationship every few months.
I wanted to have more of a relationship with God, but I was lost in the world and men were an idol for me. I lacked focus. Therefore my relationship with God suffered greatly. All because I wouldn't cling to God and let Him heal me.
After my last failed relationship in 2015, I decided enough was enough. I became more involved in my church, read the Bible more, started being mindful of the music I listened to and what I watched on T.V. I didn't want to feed my spirit anything bad.
I'd finally realized that God loved me and had chosen me. My worth and identity was in Him and I was beginning to "get it". He was waiting for me to fully surrender to Him this area of my life that had been holding me hostage for so long.
Men could never fill my voids. Only God could.
I realize that my singleness is a time for me to develop my relationship with God. When I chose to let go and no longer place my focus on men, that's when God gave me peace.
When I was living apart from God and doing things my own way, I kept going around the same mountain like the Israelites, having to retake the same tests because I didn't want to be obedient. I learned some valuable lessons about God and life.
The Bible has the answers. When you want to know what you should do in a particular situation, pick up your Bible. The answers to all of life's concerns are there. Memorize scriptures in areas where you feel you need answers.
We are quick to pick up our phones and call a friend or a parent for advice. Remember if you want to know what to do, ask God. Be specific when you pray. He will show you what to do. You have to be open to hearing from Him by spending time in His word and communicating with Him daily.
You attract what you are. With each new guy I dated, I allowed the same dysfunction which resulted in one failed relationship after another. God was never the foundation for any of those relationships. Real men lead women to Christ. Date with purpose. Practice celibacy.
As for me, I kept going on dates, not realizing that I was attracting broken men because I was broken. Allow yourself time to heal, so you can attract God's best for your life.
I'm at a point in my life where I want my next relationship to be with the man I will marry. I want to be in a courtship with the goal of marriage. When you court with someone, you will see the real them, not just the "presentation" but the real person. He has to follow and honor God to be able to lead you. What can you both do for the Kingdom of God? Marriage is ministry.
Prayer changes things. It was not easy to change. I changed when I was tired of having my heart stepped on and realized I couldn't do anything without God. One choice at a time, one day at a time, I was getting better. I wanted to focus more on God. I started praying for myself and reading more about Him. I realized it was better to pursue Him than a man. God is listening and waiting on you to come to Him.
God is faithful. When we think God isn't moving fast enough, remember He is faithful. He loves us too much to bring us our blessings too soon or too late.
Living God's way offers protection. It will save you from a lot of heartache. I've had to learn to be content with God alone.
Having a husband one day will not bring me happiness if my happiness is based on whether or not I have a man. True contentment comes from Christ and His unchanging love.
In fact, that unchanging love is the reason I write. God loved me at my worst. I strive to glorify Him by sharing some of my experiences.
Often times, it takes hitting rock bottom before you are on the right path.
God can turn your mess into a message and in the midst of that mess is where He does His best work.