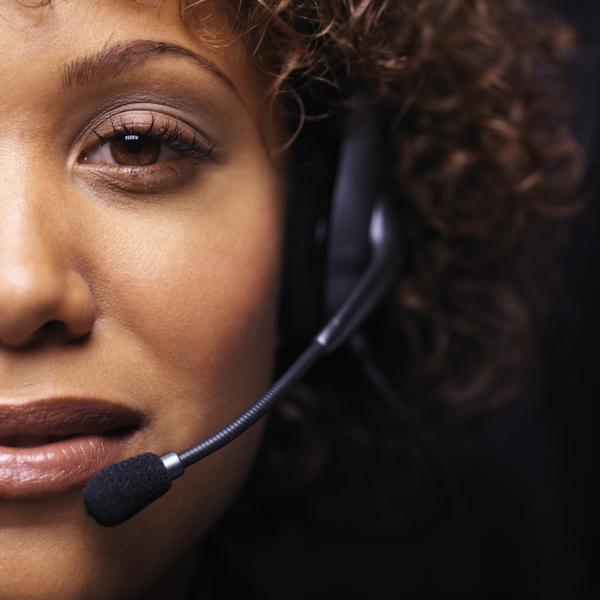 I know my prayer request may seem small compared to other prayer requests but I am still hanging by a thread at the end of my rope. I have been a Christian for many years and have had a lot of prayers answered as well as have seen a few miracles in my life. Up to about a year and a half ago, it seems like God has turned his back on me and quit answering prayer. When I got hired at the company I'm with now, I went straight into customer service and after two years had had enough and prayed to get hired to another department. God answered every prayer, right up to making it thru the 16 weeks of training for claims processing. The first few months went well and I was actually happy in that position. In less than a year, I was getting work that was beyond my training and due to I couldn't keep up, I was told I would need to go back to the call center. For two months, I prayed, begged, pleaded, screamed and cried for God to not send me back to the hell of the call center. Needless to say, I got sent back and it's worse than ever. I cry every day and beg God to tell me why he hates me and what I did to deserve being sent back. I am so depressed that I sleep 10-12 hrs a day and dread morning coming. I have contemplated just not waking up in the morning, but the only reason I keep going is for my husband. I am so depressed that I don't even look forward to the weekend cause I know Monday and another 5 days of hell is coming. I just need a department I can be successful in and be happy again. I have other people praying for me and sometimes it seems the more I pray the worse my days get. But I am desperate, so I am sending this prayer request in addition to all the others I have praying for me. I don't know how much more I can take. I need another department to open soon. I won't be able to take another 6 months of this. God please help me!
—–
I just want to start by saying that there's no such thing as a small prayer request. If it matters to you, It matters to God. However, sometimes we don't realize that we can be our biggest enemy. You started your prayer request by saying "God has turned his back on me and quit answering prayer". No He hasn't. He will never turn His back on you. I don't know the specifics or circumstances surrounding your job, but as I see it, you have a few options:
#1 Proverbs 18:21~ Death and life are in the power of the tongue, And those who love it will eat its fruit.
Speak victory over your life. Start claiming that new position. Get out of bed each morning trusting that God has something better in your future. This is only temporary. The more you complain, the worse your situation will seem. Ask yourself what is it that God wants you to learn from this experience. Sometimes He will allow us to go through things until we learn the lesson and sometimes He will not advance us any further until we learn to be happy right where we are.
#2 1 Thessalonians 5:18~ Be thankful in all circumstances, for this is God's will for you who belong to Christ Jesus.
Appreciate the fact that you have a job. I can't tell you how many emails and prayer requests I receive from readers who are at their breaking points because they have been without a job for months and some for years. The things we take for granted, someone else is praying for. Don't wait until God gives you what you want, to be happy. If you're happy with what you have, God will give you what you want!
#3 Colossians 3:23~ Work willingly at whatever you do, as though you were working for the Lord rather than for people.
Look for another job. Not just a another department. Sometimes we get too comfortable with having "just enough", but God wants to bless us with so much more. God works in mysterious ways. Maybe Him sending you back to the call center was His way of removing you from your comfort zone. Not to mention, a lot of employees don't get the privilege of being sent from one department to another when they "can't keep up" especially in today's economy. By the grace of God, you are still employed. That's a blessing in itself. You should be thanking God for that!