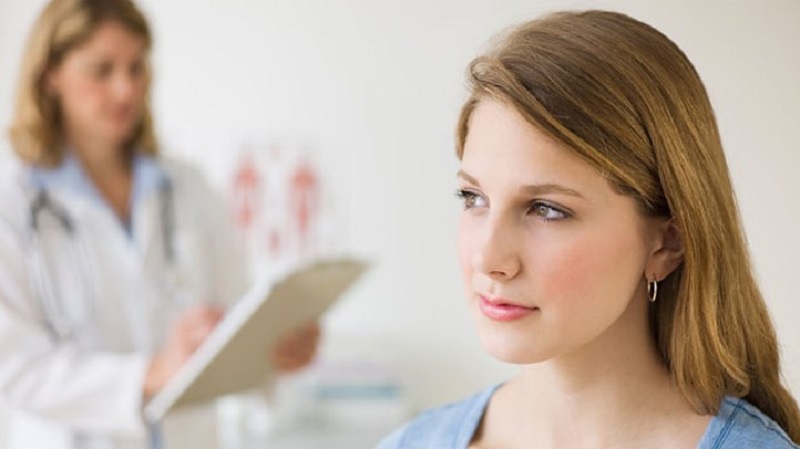 Five years ago, quite honestly, even a year ago I could have looked these battles in the face as I do today with such strength, faith, and encouragement. I am often called inspiring, motivational, and empowering; those words are humbling to hear as descriptors of one's self.
Many don't realize how much I need to hear them, to keep myself accountable to a standard that I refuse to fall short of. I think that's important in not losing ground in this marathon battle I've begun.
For the last six months, I have been undergoing treatments and testing, for what I and my family have known to be multiple sclerosis. A diagnosis which finally came last week, a best friend by my side, after a third attack on my brain occurred. This one was on my right eye, unlike the first two, which were on my left.
If I take my gloves off and let reality settle in, it is pretty scary. Not because of the disease itself, though unpredictable and awful, it doesn't scare me. I have watched my uncle and mother handle this same disease like superheroes, literally.
What does scare me is that I am a single mom of two amazing children, who are eleven and seven. I am not afraid for me, in fact, I think once you have children there is very little fear that affects you, but fear involving your children seems to engulf everything. You fear your decisions, their decisions, if something happens to you; how would that impact them, fear, fear, fear. Add an incurable disease, and single mother status into that equation and the fear jumps, exponentially.
I've gone through three rounds of intravenous steroid infusion treatments, been on a host of medications for side effects, and soon enough I will begin my three-time-a-week injections to hopefully stop the attacks on my brain, and save my eyesight. There are weeks at a time that I cannot drive in the evening because of double vision, or cannot work on the computer because of headaches and vision loss.
There is no cure for MS, and the disease will continue to progress over the course of my life, or until some amazing child of our King finds a cure!
Sometimes when we are faced with life altering struggles, loss, battles, or marathons we often ask ourselves…
Where is God?
Where was God when that happened?
Why would God let me go through this?
One pivotal fact we must remember as Christians, is that following Christ does not make us exempt from struggle. Scripture is filled with His greatest followers, overcoming some of life's greatest battles. Paul, David, and Joseph, just to name a few. I learned to cling to Christ through the trials He delivered me from time and time again. I do not question His presence or sovereignty and I know He is going to use this mess for good.
But I remember all too clearly when I was full of questions, many of which I was too afraid or ashamed to ask. So, I write this piece, for those who feel "where is God?", but don't want to say it out loud.
There are times we face battles with God but we don't feel God. It is hard sometimes as Christians to let others see that we don't have it all together. So, we don't share it with anyone, we don't ask for prayer, we don't want others to know.
"Consider it pure joy, my brothers and sisters whenever you face trials of many kinds, because you know that the testing of your faith produces perseverance…" (James 1:2)
Consider it joy…easier said than done, right? You see, it is simple to praise God through the celebrations of life, but praising Him through the storm is where your measure of faith is strengthened.
We are literally told we are going to go through it! And in those times we need to be honest, with ourselves, God, and those we call on for prayer, about where we are in our trials! We are all a work in progress and that is where the transparency in our walk, asking for prayer and talking to God comes into play. The key is practicing our faith and being transparent on our journey, so when we struggle, our faith support can stand in the gap.
"Blessed is the one who perseveres under trial because, having stood the test, that person will receive the crown of life that the Lord has promised to those that love Him." (James 1:12)
Oh, right, crown of life, eternity, with God, definitely want that! Trials…worth it.
People ask me, when are you going to have your breakdown? In fact, this question was asked so often, I honestly thought, maybe I am in denial and don't know it, I mean that is what denial is. But I'm not in denial, I'm standing in faith.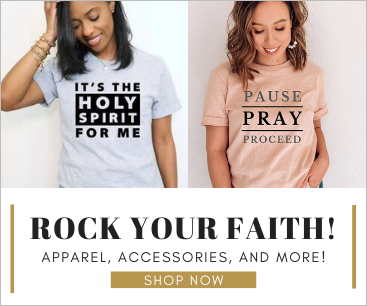 The disease could make life much harder, yes, but I serve a God that tells me regardless of what life throws at me, He has me!
I have learned that faith is like a muscle, the more you use it, the stronger it becomes. I still have to check myself about things from time to time…
Have I prayed about it as much as I've talked about it?
Have I looked in the Word before asking the world?
Faith in God will order your steps to ensure you are provided the tools to be prepared.
God definitely ordered my steps to prepare me for this marathon before I even knew it was coming. The series that was ministered at Church were titles such as the "Invisible Battle" and "Unstoppable God".
When my treatments started, our small group session was Max Lucado's "You'll Get Through This". Even when I didn't know I needed it yet, God did. I am thankful I had the discipline to attend.
From those, I knew I needed a plan to ensure I would stay positive and keep myself in faith throughout this marathon of MS. I told myself I was going to start writing again. I decided that every time I was feeling down, overwhelmed, or my thoughts became negative I would write something regarding my walk with Christ.
He turns messes into messages every single day! And this is just the beginning of this testimony. We aren't promised a life absent of struggle. We are promised a life with God. Stand in your faith and watch Him deliver, every…single…time!

Latest posts by Dana Goodrum
(see all)